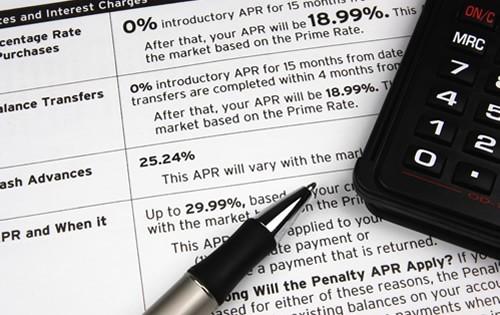 The perks on premium rewards credit cards look great, but the high annual fee causes many people to run the other way. The annual fee on a premium rewards credit card can be as high as $550 and unlike many other types of credit cards, the annual fee isn't waived in the first year. That means you have to start paying for the credit card right away. In some cases, what looks like a steep credit card fee is just a small price to pay for the benefits you get.
High Signup Bonus
Some of the best credit card signup bonuses belong to premium credit cards. A signup bonus is a lump sum of rewards you get for spending a certain amount of money in the first three months of having your credit card. In some cases, the signup bonus can be worth double the annual fee which means you've already offset the fee for the first two years of owning the credit card.
Annual Travel Credits
In addition to the sign up bonus, premium rewards credit cards may offer an annual travel credit that you can use toward certain purchases on the credit card. The credit is another great incentive that helps offset the annual fee.
Rewards Program
The rewards program on premium rewards credit cards is also another perk. You'll earn a higher number of rewards on purchases in certain categories like airfare, general travel, dining or hotel stays. If you tend to spend a lot of money in those categories, you can maximize the amount of rewards you earn. Combine your rewards with the signup bonus and you may have enough rewards to take your entire family on a vacation - or to take yourself on multiple vacations.
Redemption Options
Here's where some credit cards start to separate themselves from others. The best rewards credit cards for most people are those that give you flexibility in how you redeem your rewards. You may want to redeem for cash, travel, or merchandise. Other rewards credit cards may lock you into a specific type of redemption like flights on a specific airline or stays in specific hotel brand. As you consider getting a premium rewards credit card, think about how much flexibility you want to have in redeeming your rewards.
Access to Airport Lounges
Frequent fliers may spend a lot of time in airport terminals. With long layovers, this can get pretty uncomfortable. Airport lounges give fliers a space to get away from the crowded terminals into comfortable chairs with more spaces entertainment and sometimes food. Premium rewards credit cards often come with airport lounge access, which can top $500 for unlimited lounge access if you purchased a membership separately.
On top of the rewards and airport lounge access, premium rewards credit cards may offer other perks like priority boarding, free checked bag, free hotel stays, upgraded status in a loyalty program, wifi access, and credit for Global Entry/TSA PreCheck. Coverages like travel assistance, lost baggage, trip cancellation, extended warranty and car rental coverage are also perks to that make a premium rewards credit card more attractive.
With a premium rewards credit card, make sure you pay off the annual fee in full right away. Otherwise, you'll end up paying a finance charge on the fee, which unnecessarily increases the cost of having the credit card. Speaking of finance charges, you should pay off your purchases each month too so you get the full benefit of your credit card rewards.