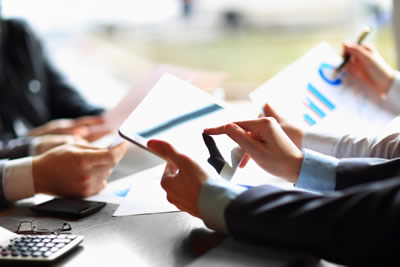 Over 10,000 financial glossary terms...

Random Glossary Terms

Deflation:
Decline in the prices of goods and services. Antithesis of inflation.

Special-Purpose Entity:

Electronic Filing (e-file):
The transmission of tax information directly to the IRS using telephones or computers. Electronic filing options include (1) Online self-prepared using a personal computer and tax preparation software, or (2) using a tax professional. Electronic filing may take place at the taxpayer's home, a volunteer site, the library, a financial institution, the workplace, malls and stores, or a tax professional's place of business.

Reversionary Interest:
A transferor's right to have property returned after the termination of an intervening estate or interest. Irc 673.

SDR:
Special drawing rights