Finance Globe
U.S. financial and economic topics from several finance writers.
3 minutes reading time
(528 words)
Personal Finance Tips in your 30s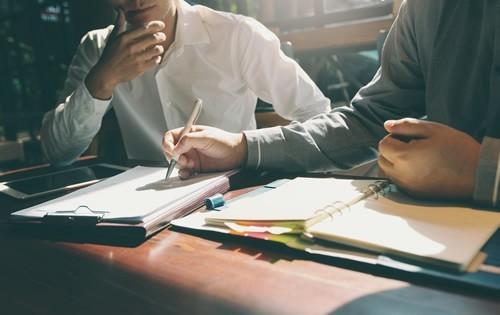 As I creep into my 30s (I won't tell you my exact age!), I think it is even more important to stay on top of your personal finances. As you move into your 40s and 50s, you will likely have less flexibility, so it is really important to take some important financial strides in your 30s. Below are personal finance tips for your 30s!
Please let me know if anyone else has anything to add!
Pay off all-non mortgage debt: In your 20s, you might have incurred some credit card debt and student loan debt. In your 30s, the goal is to pay off these kinds of debt, and to be very aggressive with it.  Cut your expenses and start living within your means. I would try to earn extra money through side hustles and use those proceeds to pay off your debt. If you can be debt free (excluding your mortgage) by the time you hit your 40s, your finances will grow substantially during that decade!
Increase retirement savings to at least 15% per year: if you were fortunate enough to begin saving for retirement in your 20s, bravo! If you are in the majority and haven't saved anything meaningful for retirement, you do need to start in your 30s. Most personal finance experts agree that in your 30s you should be saving at least 15% of your income for retirement. I know some personal finance experts push for 20-25% of your income, but I think 15% is the minimum target you should hit. Overtime, you will see your retirement savings grow exponentially.
Get your estate planning in order: As I mentioned in my previous posts, you need to have your estate in order when you die. You want to control how your stuff gets allocated out, and you want to make sure the process is as hassle and conflict free as possible. A will is a legal document to do exactly that. Check out the how to create a will article for more information.
Get disability and life insurance: In addition to getting your estate planning in order, getting disability and life insurance can help your family financially in a dire situation. No one wants to think about the worst-case scenario, but planning for it can make all the difference. Disability insurance is relatively inexpensive, and many employers help pay for it. If you get it outside of your employer, it can be more expensive. Adding life insurance can also be a smart move in your 30s, and there are multiple options available to you and your family.
Set financial priorities: Setting financial goals are critically important and help you set guidelines for how you are going to get there. Track your savings, your spending, and make sure you communicate this with your family.
Live well below your means: You've probably heard the advice to live below your means. 30s is a good place to start this.  20s was for spending your entire paycheck and 30s are for living below your means. The bigger you can make the gap between what you earn and what you spend, the faster you will reach your financial goals. 
Comments
1

Frank
on Wednesday, 21 November 2018 14:07
Do these tips so you don't have to in your 40s!!!
By accepting you will be accessing a service provided by a third-party external to https://www.financeglobe.com/