Finance Globe
U.S. financial and economic topics from several finance writers.
3 minutes reading time
(580 words)
5 Ways to Pay off Your Credit Card Debt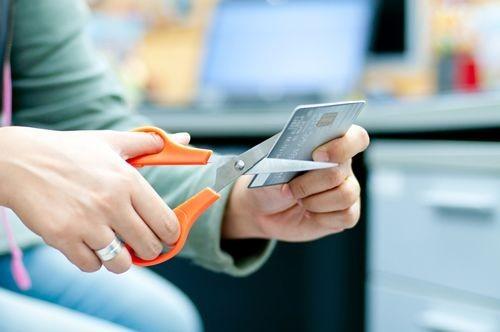 ​Credit card debt is one of the worst kinds of debt you can have. You may have had good reasons to accumulate the high interest debt, but you should try to eliminate the debt as soon as possible. You need to create an action plan to help you reduce and eventually eliminate your credit card debt. Below are several strategies and tips to help you eliminate your credit card debt. 
Create a plan of action - You need to gather up all of your credit card debt and organize how much debt you have and which cards have the debt. This will help you really see your full financial picture, and will tell you the full story of your financial situation. You will then create a plan of action of when you would like to pay the credit cards off and try to work backwards from there to see if it is possible for you. If you run the numbers and it is not, try a longer time period and see what is realistic.
Stop where you are – This is obvious to say, but important to note. Do not accumulate more credit card debt when you are trying to pay it off. Stop the spending immediately if possible and focus on reducing your debt. I would recommend to remove all of your credit cards from your wallet and leave them at home when you go shopping, especially if you feel as though you are not in control. 
Target one card first - If you are carrying balances on multiple cards, you should focus on one card first and focus on the credit card with the highest interest rate. This will help you see a plan of action and possibly not feel overwhelmed with all of your credit card debt. Also you want to pay off the credit card with the highest interest rate because that will save you money in the long run. 
Ask your credit card companies for lower interest rates – Credit card companies have been known to lower interest rates for borrowers with good credit score. Although it will depend on your financial situation, even lowering your rate a couple of percentage points can save you a lot of money over time. 
Transfer your balance – There are many credit cards that offer low or even zero introductory interest rates that typically last 12 to 18 months. Afterwards, the rates will dramatically increase, but this may save you interest over the short-term. This is certainly not a long term fix, but it can help you save during that timeframe and help you pay off other credit card debt.
Refinance your credit card debt – This can be expensive, but in certain situations you can reach out to debt consolidators to refinance your credit card debt. You can also reach out to peer-to-peer lending services that offer refinancing of your credit card debt. This can sometimes dramatically lower your interest rate and monthly payment which makes paying off this debt easier.
Pick up a 2nd job or sell personal items – It is difficult, but if you can get a 2nd job or a side gig, I would recommend it. For the time being, it will be tough, but if it helps you get out of credit card debt, the extra work is worth it. Also if you have unused personal items, you could try and sell them on Craigslist or eBay to get some extra cash.
Comments
No comments made yet. Be the first to submit a comment
By accepting you will be accessing a service provided by a third-party external to https://www.financeglobe.com/