Finance Globe
U.S. financial and economic topics from several finance writers.
3 minutes reading time
(649 words)
6 Tips You Need to Know When Buying Your First House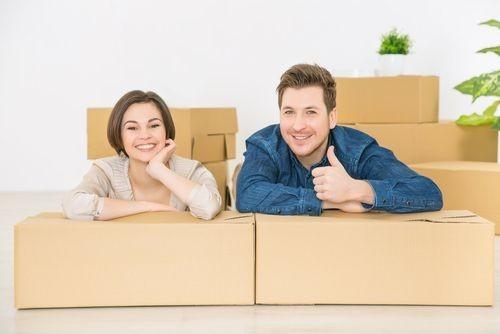 Buying a house is a huge financial decision. It may even be the biggest financial decision of your life. You may think you are ready to be a home owner, but you have to do your homework before making a purchase of this magnitude. Home buying can also be a very confusing and daunting task. Below are several tips to better help you understand the home buying process and find a home that's the perfect fit for you and your family.
Have a checklist – There are many steps you need to do when buying a house. It is a very good idea to have a running checklist to make sure you are not missing anything. The lender, realtor and others will ask for information throughout the process. It is a very good idea to keep a checklist to make sure you document everything you need to do.
Check and improve your credit score – It is important to know your credit score before applying for a mortgage and the higher your credit score, the lower your monthly payments. A qualified borrower will need have at a minimum score of ~580, many lenders will look for 640-600 at a minimum. A score of 700+ will get you a good great, and a score above 750 will get you the best rates on the market.Make sure you pull your credit score to verify you do not have any incorrect information on outstanding debt you did not know about. Also it is recommended to not apply for any kind of financing (like a credit card) at least 6 months prior to applying for a mortgage loan.
Calculate what you can afford and know your needs – The general rule of thumb is to get a home that is financially comfortable. There is no exact formula and each person's situation is unique, but there are a few general calculations to give a borrower an idea. If you're using FHA financing, most home payment cannot exceed 31 percent of your monthly income. But with some mitigating factors, FHA will let you go higher. For other typical loans, a general formula is that home expenses, including your house taxes, should not exceed 28 percent of your gross monthly income. Make sure you calculate your mortgage payment including any insurance, taxes, principal and interest.
Save for down payment and closing costs - Depending on your credit and financing, you will typically need to save enough money for a down payment. A down payment ranges anywhere from 3% to 20% of the home's price. However, it is recommended to put down at least 10%. Also generally, the more you put down, the lower your interest rate will be. Another cash expense you need to consider saving for is closing fees. Closing fees can range depending on where you live and how much your home value is, but will generally be at least $2,000.
Build a healthy savings account – It is recommended to build a healthy savings account over and above saving for your down payment and closing. Your lender wants to see that you are not living paycheck to paycheck. (It is advised to not live this way anyway!) On average, you can spend 2.5% to 3% of your home's value annually on upkeep, repairs, and maintenance. If you have over 5 months worth of mortgage payments set aside, that makes you a much better chance to get a loan at a reasonable rate. Some lenders may give you a little more latitude.
Get pre-approved for a mortgage - For serious home shoppers who are ready to purchase need to have everything in order. The most important thing to get in order is your financing. The pre-approval is much more extensive in today's world and can show the sellers you are a serious buyer. If you have pre-approval, it can give you a competitive edge.
Comments
No comments made yet. Be the first to submit a comment
By accepting you will be accessing a service provided by a third-party external to https://www.financeglobe.com/