Finance Globe
U.S. financial and economic topics from several finance writers.
2 minutes reading time
(341 words)
What's the Best Way to Pay for a Home Renovation Project?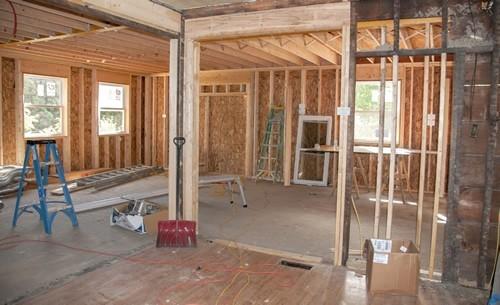 Are you interested in taking on a home renovation project? From a new kitchen to finishing your basement, there's no limit to what you can do with your home.
However, there may be something holding you back: money.
It's easy to dream up the perfect home renovation project, but not quite as simple to turn it into reality.
Fortunately, there are several ways to pay for a home renovation project, all of which you should consider. Here are three of your best (and most popular) options:
•    Cash: If you have enough cash on hand, this is often the best way to pay for your project. It's not always easy to make this decision, as you may have some reservations about depleting your savings, but it allows you to complete your project without taking on any debt.
•    Home equity loan: This is a popular option for people who have equity in their home, as it allows you to access the money you need at a super-competitive interest rate. The primary thing to remember with a home equity loan is that your home is used as collateral. If you don't pay back the loan according to the terms and conditions, your lender could attempt to repossess the property.
•    Personal loan: If you don't like the idea of using your home as collateral, a personal loan is the next best thing. As an unsecured loan, the amount you can borrow and interest rate is based largely on your credit score. Since the bank is taking on more risk, you can expect your interest rate to be a touch higher (when compared to a home equity loan).
Tip: you can combine more than one of these options if it makes sense. For example, if you're taking on a $50k kitchen project, secure a loan for $25k and pay the rest with cash from savings.
As long as you consider all your options and take your time when making a decision, you'll find yourself choosing the right way to pay for your home renovation project.
Comments
No comments made yet. Be the first to submit a comment
By accepting you will be accessing a service provided by a third-party external to https://www.financeglobe.com/