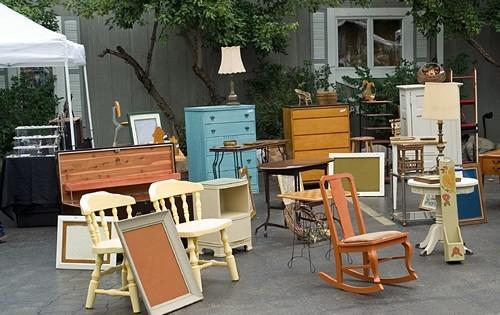 There may come a point when you realize that having an estate sale is one of the best things you can do from both a financial and personal perspective.
While there are many benefits of planning an estate sale, three stand out from the crowd:
•    Opportunity to make money. Just because you want to get rid of an item doesn't mean that the next person will feel the same way. Here's something to keep in mind: one man's trash is another man's treasure. You may be surprised at how much money you can make by holding an estate sale.
•    Ability to reduce clutter. Let's face it: entirely too many people let clutter build up in their home. If you're one of them, it may be time to take action. While you have the option to haul any items you don't want to the curb, you might as well attempt to make some money while you de-clutter.
•    Puts you in position for a more efficient move. Are you moving from your home in the near future? Have you come to find that taking all that stuff with you is going to cost you a lot of time and money, while also adding stress to the process? You can forget about all of this by scheduling an estate sale.
These are just three of the many benefits that are often associated with having an estate sale.
If you're still on the fence, take the time to consult with a professional estate sale company in your area. This will afford you the opportunity to ask questions, obtain feedback from a pro, and decide what you should do next.
Do you have any experience with estate sales? Did you have success with a past event? Is there anything you would have done differently? Share your personal experiences and thoughts in the comment section below.