Finance Globe
U.S. financial and economic topics from several finance writers.
By accepting you will be accessing a service provided by a third-party external to https://www.financeglobe.com/
2 minutes reading time
(350 words)
Winter Home Improvement Projects to Increase the Value of Your Home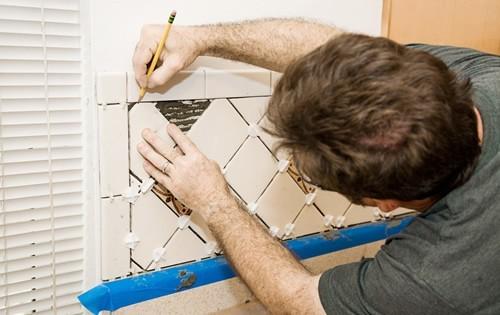 When the winter months roll around, you may be tempted to hibernate indoors until the spring weather arrives. This is particularly true if you live in a state where the winter months mean cold temperatures and snow.
While there's nothing wrong with staying indoors, it doesn't mean you should spend every day lounging on the couch. When you get the urge to tackle a home improvement project, these three are perfect for the winter months:
1. Fresh Paint
There is nothing better than giving your home a fresh look and feel by painting the interior walls (and maybe even the baseboards).
This is a simple project that can have a big impact on the appearance of your home. Furthermore, if you go to sell your home in the near future, freshly painted walls (especially in a neutral color) will attract buyers.
2. Install a Kitchen Backsplash
This project isn't nearly as difficult as it sounds. In fact, all it takes is a basic knowledge of how to use a wet saw. Combine this with a few other tools and materials and you're well on your way to getting started.
Upon completion, you'll agree that your kitchen is more inviting than ever before – and that's big when it comes to the value of your home.
3. Install New Flooring
It doesn't matter if you do this yourself or call in a professional, the end result is an enhanced appearance and increased value.
Maybe you want to replace those old vinyl floors with ceramic tile. Or maybe it's time to ditch your shag carpet in favor of hardwood.
Regardless of your product choice or style, when done right new flooring will almost always increase the value of your home. 
Final Thoughts
Not only do these projects lend well to completion during the winter season, but they'll also go a long way in making your home more valuable.
So, before you take the winter off, consider tackling one of these projects.
Would you add any other projects to this list? What do you have on your agenda for the months to come?
Comments
1

Frank
on Tuesday, 28 November 2017 09:01
I would add:

(1) replacing windows
(2) making sure your doors are sealed shut around the edges
(3) fixing / updating the fire place
I would add: (1) replacing windows (2) making sure your doors are sealed shut around the edges (3) fixing / updating the fire place