Finance Globe
U.S. financial and economic topics from several finance writers.
By accepting you will be accessing a service provided by a third-party external to https://www.financeglobe.com/
2 minutes reading time
(342 words)
Ways to Add Value to your Home this Summer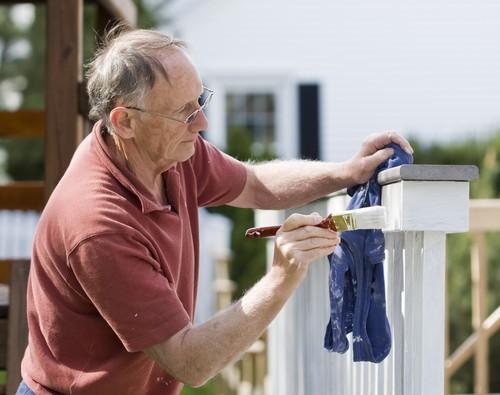 Now that the warm weather has finally arrived, it is time to head outdoors. While there may be a lot of work waiting on you, here is a good way to think about it: the right projects can add value to your home.

Some projects add more value than others, so if you are unsure of where to start, the following list will point you in the right direction:

1. Fresh landscaping. Many people don't think about this when attempting to add value to their home. They are missing out on a great opportunity. It may have nothing to do with the structure itself, but it can go a long way in adding value to your property.

Get rid of the weeds. Cut down old trees. Lay new mulch. When you clean things up, the curb appeal of your home will immediately increase. Subsequently, the value will do the same.

2. Find something to paint. This may not be feasible for every homeowner, but it is something most people can identify with.

Do your shutters need a fresh coat of paint? How about your siding? What about your deck? Painting is not always the most exciting project, but it is one that will transform the look of your home (inside or out).

3. New roof and gutters. This is one of those projects that people put off, time and time again. There is nothing exciting about having a new roof and gutters installed on your home. What is exciting, however, is to learn how much value this will add.

Note: don't have a new roof and gutters installed just because you are looking for a project. If this is necessary, you don't want to wait to get started. Not only does it add value, but it can save your home from water damage.

You don't have to stay inside any longer. The cold weather has come and gone. The time for summer projects has arrived. The only thing left is to decide which projects to take on in the months to come.
Comments
No comments made yet. Be the first to submit a comment