Finance Globe
U.S. financial and economic topics from several finance writers.
2 minutes reading time
(411 words)
Using Wi-Fi Hotspots Safely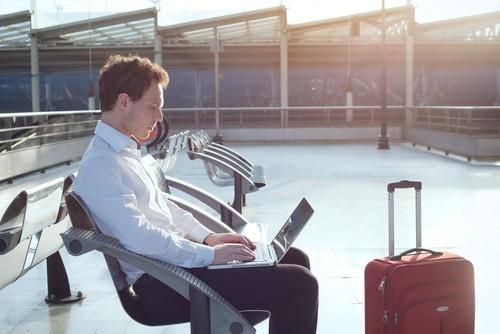 Establishments that offer a wireless internet connection are often bustling with customers who want to use their laptops, netbooks, and smartphones while taking their lunch break.

Wi-Fi Hotspots will only continue to gain popularity with busy consumers looking to stay connected on the go. While very convenient, these public Wi-Fi networks are often not secure, potentially putting your sensitive personal information at risk.

It's safest to only send personal information that is encrypted through either a secure network or a secure website. Encryption scrambles information sent over the internet so that it can't be intercepted by others.

Here are a few tips as offered by the Federal Trade Commission for consumers to ensure that they are using wireless networks safely:

Secure Websites
A secure website encrypts information that is sent through that website. To know you are on a secure website, check that here's a lock icon at the top or bottom of the web page and see that the web address begins with https - the "s" means that it is secure.
Some websites use encryption only for the sign-in page, but not for other pages within the site. If other pages on the site are not secure, the entire account could be vulnerable. If you notice that you are no longer on a secure web page after logging in to what you thought was a secure website, log out right away.

Secure Wireless Networks
A secure wireless network encrypts all the information that is sent over it, but most public Wi-Fi hotspots are not secure. If the network doesn't require a password to use it, then it is not secure.
If a hotspot asks for a password through the browser simply to grant access, or asks for a password for WEP (wired equivalent privacy) encryption, it's best to treat it as an unsecured network.
A hotspot is secure only if it asks the user to provide a WPA (Wi-Fi protected access) password. WPA2 is even more secure than WPA.

Using Wi-Fi Safely
Avoid logging into unsecured websites on an unsecured network. People who are up to no good can potentially access your personal information with easily-found hacking tools.
Avoid staying permanently signed in to your accounts. Log out and close the page when you're finished with your account.
Avoid using the same password for multiple accounts. If a crook figured out the password to one account, they could have access to the rest of them.


Source:
Federal Trade Commission
Comments
No comments made yet. Be the first to submit a comment
By accepting you will be accessing a service provided by a third-party external to https://www.financeglobe.com/