Finance Globe
U.S. financial and economic topics from several finance writers.
2 minutes reading time
(463 words)
The Student's Guide to Job Hunting - A Job That Suits You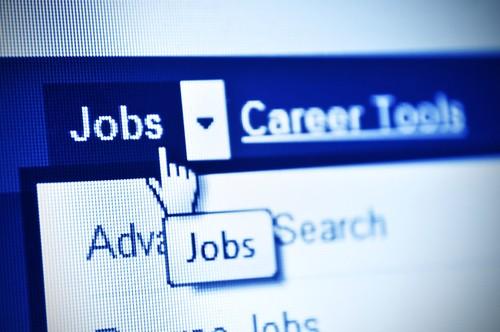 As a young person with little work experience, you might not really know what kind of work you like to do. While you may not expect a job to be enjoyable, know that working in the right environment and doing something you enjoy can make your first job a positive experience.

Knowing yourself is the key to choosing the right type of job for you. Ask yourself a few questions to help narrow your job choices and choose a type of work that utilizes your strengths and is enjoyable for you:

What interests you?
Think about what like to do for fun or what you would like to learn about - maybe you like to watch TV and play video games, play a musical instrument, or work out at the gym. Consider searching for your first job in stores or facilities that offer what interests you.

What experience or training do you already have that can be used for a job?
You may have learned some skills at home that can be useful for work, whether by just doing your chores around the house or helping with family projects.

Do you prefer to work with people or things?
Depending on your personality, you may do your best work with a job that requires regular social interaction, either customers or co-workers. Or you may prefer to work primarily on your own, possibly cleaning things, building things, or fixing things.

Do you thrive when you have physical outlet, or are you comfortable sitting still?
A physically laborious job can be energizing for you if you like to be active, but it can be exhausting if you don't. Just the same, a desk job can be rewarding if you can focus and put your mind to the task but frustrating or boring if you like to have a physical outlet.

A few last tips...

While it's very possible to find a job that you look forward to, realize that it won't always be fun or exciting all the time - no matter what kind of job it is. Every job has it's dull or tedious moments, and sometimes you'll feel stuck doing something that you don't like doing.

While it's great to find a job that's nearly perfect for you, also remember that sometimes you just have to accept what's available in order to have a job at all. Be open to job possibilities that you may not be your first choice.

Finding your "perfect job" is a process and you may not find it in your first one. But learning something new and stepping out of your comfort zone will build your skills and experience in the labor market, and make you more valuable to a potential employer when you do find your dream job.
Comments
No comments made yet. Be the first to submit a comment
By accepting you will be accessing a service provided by a third-party external to https://www.financeglobe.com/