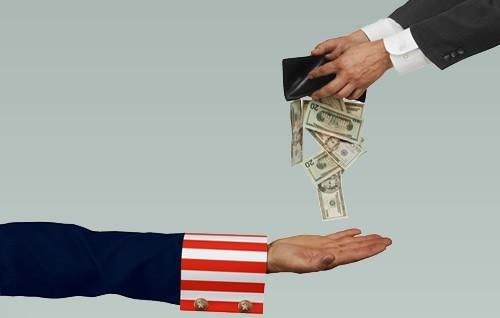 The IRS estimates that approximately 10 million taxpayers wait until the last days before the deadline and millions more will request an extension. If you haven't filed yet, you may be relieved to hear that this year tax returns are due on April 18th instead of the usual deadline of April 15th due to the observation of Emancipation Day. Residents of Maine and Massachusetts have until April 19th due to the observation of Patriot's Day.
The IRS reports that over half of U.S. taxpayers have their returns prepared by a professional. Taxpayers can save the costs associated with using a tax service - take advantage of the IRS.gov programs and file federal taxes electronically for free.
Taxpayers who make under $62,000 a year can use IRS Free File, which is free software that walks you through the process interview-style.
Taxpayers who make over $62,000 can still file electronically for free through Free File Fillable Forms - basically the electronic version of the paper forms. You don't get the helpful software through this program so it may be better suited to taxpayers who have fairly simple returns or who have completed their own paper tax returns in the past.
State returns can also be filed electronically once your federal return is complete.
Taxpayers who need more time to complete their tax return can request an automatic extension. The fastest way to do it is electronically through Free File. Anyone, regardless of income, can use Free File to submit their request for an extension with Form 4868 at no charge.
Filing Form 4868 gives taxpayers until October 17th to complete their tax return, but it doesn't doesn't extend the time to pay. You'll still need to estimate your taxes owed to the IRS and send payment with your request for extension. Failing to do so can result in penalties and interest charges.
Source:
IRS.gov