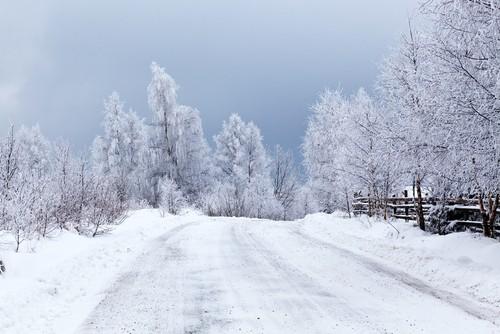 Cooler weather may be a welcome change from the summer's heat, but it won't be long before you'll need to crank up your home's heating system. Now is the time to get prepared and check that everything is working properly so you'll be cozy at home when it turns cold outside.
Maximize your heating system's efficiency. Vacuum your air vents, clean or replace your furnace filter every month, and clear debris such as leaves, dirt, and grass clippings from around your heat pump. Inspect duct work and check for loose connections, and check that air is coming from all the vents in the home. Schedule annual preventative maintenance before it gets too cold out - the longer you wait the busier HVAC professionals will be, and you'll probably find there's a long waiting list when it's freezing outside. Also, switch your ceiling fans to run clockwise at low speed in the cooler months. This produces a gentle updraft and will push warmer air down from the ceiling. Adjust your thermostat after the fans are running.
Drop the temperature. Use a programmable digital thermostat to automatically adjust to a lower temperature when you're not there or are sleeping. Pull the cold-weather clothing from the back of your closet and start wearing your favorite cozy sweaters and wool socks. Whether you're indoors or outdoors, wearing only a thin t-shirt with a heavy coat can mean you're quickly either too cold or too hot. Dress in multiple light layers - it will be easy to remove or add a layer throughout the day to fine-tune your comfort. At night stay comfortable snuggled under your blankets in colder temperatures - use a fuzzy, fleecy blanket or two under your comforter to add insulation.
Seal leaks around the home. Re-caulk the areas that need it and replace worn, cracked, dry-rotted, or crumbly weather-stripping. Cold air seeps in from the smallest of cracks - put your face close to doors and windows to see if you can feel cold air coming in. Any visible daylight coming in from around a closed door means there's a big gaping hole to let the winter air in. Canned foam insulation works well for larger areas such as holes where pipes come into the house. Add foam insulators behind electrical outlets and light switches. Close the fireplace damper when you're not burning and consider getting a glass fireplace door.
Add insulation if needed. Whatever kind of insulation you currently have, an easy way to see if you have enough is to look across the attic. If you can see the floor joists in your attic, your home would likely benefit from some additional insulation. If you can't see the joists, you probably have enough and it would not be cost-effective to add more. Also, weather-strip and insulate the attic access door to keep cold air from seeping in.
Keep the cold from coming through your windows. Put up insulated curtains. Keep them closed during cold days and nights to save your heating system from working overtime. On sunny, milder days, open the curtains to take advantage of solar heat through the windows. Also, if you have old, drafty windows, consider installing plastic shrink-wrap film insulation. Of course it's not as good as new double-glazed windows, but it works fairly well for the relatively cheap cost if you're not ready to upgrade your windows. And in the coldest of regions, it can be worthwhile to use the film barrier on modern energy-efficient windows as an extra barrier.
Increase the humidity levels in your home. Your home may benefit from higher humidity levels in the winter since the indoor air is being dried out by your heating system. Humid air feels warmer than dry air at the same temperature, so you may find that you're quite comfortable at a lower temperature if you increase the humidity levels. You can increase the humidity in your home by using a humidifier, keeping your houseplants well-watered, or opening the windows on warm, rainy days. Or instead of running the vent during showers, keep the door open with a fan blowing so steam can travel through the house. In addition to saving on your heating bill, you'll likely spend less on lotions and potions to deal with dry skin, sore throats, and chapped lips. Just be sure not to let it get so humid that it causes mildew and mold problems in the home.
Sources:
Energy.gov
Enerystar.gov