Finance Globe
U.S. financial and economic topics from several finance writers.
By accepting you will be accessing a service provided by a third-party external to https://www.financeglobe.com/
3 minutes reading time
(678 words)
Time for a Credit Card Spring Cleaning?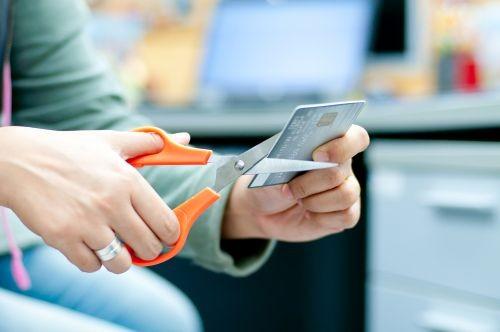 Do you have a wallet full of credit cards you don't use, multiple cards with a balance, or cards that are costing you more than they are worth? It may be time for a credit card spring cleaning.

Take a good look at your cardholder agreements and most recent credit card statements and figure out what you're really paying to keep your credit cards. Then ask yourself these questions when deciding which cards are keepers and which cards have to go, as well as whether it makes sense to apply for a new credit card altogether:

Are you paying an annual fee?
Some card users find that the best deal for them is a credit card that happens to have an annual fee - for example, frequent business travelers who use a generous air miles card or someone who doesn't qualify for a no annual fee card and wants to rebuild their credit.

But for most people with good to excellent credit, it just doesn't make sense to pay an annual fee for a credit card when there are so many choices without a fee. If you have a card that has a fee, ask the card issuer to waive the fee; many banks will do that for cardholders whose accounts are in good standing.

How important is the card's APR?
If you never carry a balance, your card's annual percentage rate really doesn't matter at all. When your credit card bills are always paid in full and on time, you pay zero interest whether your card has an APR of 21% or a no-interest teaser period.

On the other hand, APR is most important if you do carry a balance, and the higher your balance the more it matters. It might even be worthwhile to pay a reasonable annual fee to get that lower rate. Then make it your goal to get ahead of your credit card debt until you can pay off the full balance each month.

Would a rewards card suit your credit needs?
It just makes sense to use a cash-back rewards card for normal expenses like gas, groceries, even your monthly service utility bills. The more you spend the more you get back, and it can literally pay to use a rewards card.

A rewards card is only a good deal as long as you're charging what you would spend anyway in cash - and you plan to pay it all off with each monthly bill. Forget about rewards or other perks if you carry a balance month to month, since the cards that offer something back typically have higher interest rates.

Do you qualify for a 0% introductory rate?
If you carry a balance from one or more credit cards, and it's going to take time to pay them off, a 0% APR balance transfer could be the answer you're looking for. Take advantage of the card's teaser rate and move high interest balances over to buy time to pay them off.

A 0% intro rate can also be a great deal if you've wanted to make a large purchase that's too much to pay off in one billing statement, but not worth taking out a loan for. Just remember that the financing is only a great deal if you pay the entire balance by the end of the introductory period.

How does opening or closing accounts affect your credit score?
Opening new accounts, closing long-standing accounts, and increasing your debt load can all negatively affect your credit score. If you're planning on taking out a mortgage, car loan, or other major loan in the next couple of years, pay special attention to how these changes could affect your ability to get future financing with great terms.

But if you don't have need for major financing in the near future, forget about your credit score and do what saves you money and is best for your overall financial picture. Cut your credit card costs, manage debt wisely, and your credit score will soon recover and likely grow beyond where it is now.
Comments
No comments made yet. Be the first to submit a comment