Finance Globe
U.S. financial and economic topics from several finance writers.
2 minutes reading time
(462 words)
Saving on Groceries: Easier than you Think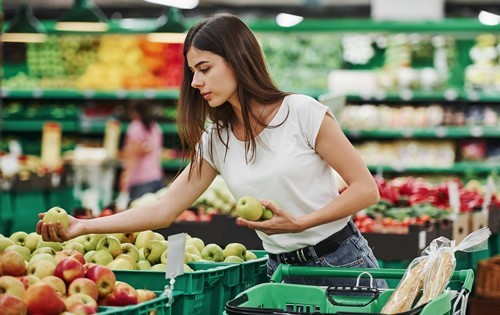 When you step foot into a local grocery store or order pickup or delivery online, you will have two things on your mind:
Finding and buying everything you need
Saving money along the way
It is easy to put a variety of items in your cart. It is not so easy to check-out, knowing that the final total could be more than you wanted to spend. With this day in age, things are just plain out getting expensive. Most people, including myself will try to lower costs while receiving maximum value.
While many people are resigned to the fact that they will overspend on groceries, you don't have to go down this path. Instead, use these tips to your advantage:
Buy what's on sale. It may not be what you want, but it could go a long way in saving you money.
No matter which store you visit, there are sure to be items on sale. See if you can make these work in terms of your dietary "wants and needs."
Generic is often times as good as the brand. For some reason, there are shoppers who shy away from generic brands. Does this sound familiar? Don't be shy about experimenting with generic items from time to time. You may soon find that you are getting the same taste and quality, all at a cheaper price.
Use an advantage card. It doesn't matter what your store calls out, you can save a lot of money by scanning one of these cards at check-out. It doesn't cost you anything, so you might as well sign-up. By the end of the year, you may find that this little piece of plastic has saved you hundreds of dollars.
Use a credit or debit card with rewards. Cash back credit cards are popular because of their obvious reward - cash back to you. Some cash back cards earn over 2% back. This really adds up! 
Search online for coupons. In today's day and age, it only takes a little bit of time and internet access to find coupons that can save you money at the grocery store. Find a few websites that provide coupons for your favorite stores, and be sure to check them often. Even if you don't think you will use a coupon right away, print it out and keep it close by. You never know when it will come in handy.
Watch the mail. Yes, online coupons are all the rage. However, many stores continue to send out coupons and updates on sales via snail mail. Get out of the habit of throwing these coupons out before you ever take a closer look.
With these six tips driving you, saving money on groceries is possible. Furthermore, it can be a lot of fun!
Comments
No comments made yet. Be the first to submit a comment
By accepting you will be accessing a service provided by a third-party external to https://www.financeglobe.com/