Finance Globe
U.S. financial and economic topics from several finance writers.
2 minutes reading time
(442 words)
The Many Benefits of a Secured Credit Card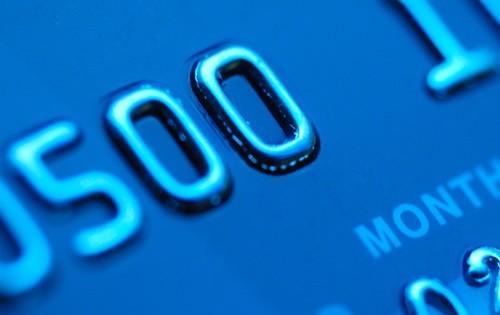 Are you having a difficult time obtaining an unsecured credit card? Is this the result of no credit or bad credit? Have you given up on the process?

While an unsecured credit card may be out of the question for the time being, there's another option to consider: a secured credit card.

With a secured credit card, you make a cash security deposit upfront that protects the credit card company. If you default, they have the right to keep these funds.

If you're struggling to understand why you should consider a secured credit card, here are some top benefits:

•    Easier to get approved than an unsecured credit card: Since you're making a security deposit that doubles as your credit limit, it's easier to receive an approval. Your credit card company isn't taking on any risk.
•    It can help you establish or rebuild your credit: If you have no credit history or bad credit, it's a challenge to get an unsecured credit card. Responsible use of a secured credit card can help you establish credit for the first time or rebuild your credit score.
•    Activity is reported to the three major credit bureaus: This is a benefit, but only if your credit card company does this. It's a detail you must check in before signing on the dotted line. If your payment activity isn't reported, it won't help you establish or rebuild your credit.

Along with the above, most credit card companies will refund your security deposit when you close your account. So, while you have to put out money upfront, you will eventually get it back as long as you don't default.

Questions to Answer

Now that you understand the top benefits of a secured credit card, here are some questions to address before making a final decision:

•    Which secured credit card offer is right for you? Compare three to five cards, at a minimum, to answer this question confidently.
•    What's the best way to apply for a secured credit card? Doing so online will save you time, while also making it easier to compare offers.
•    How long will you use a secured credit card? There's no right or wrong answer, but most people typically move on after they're able to obtain an unsecured credit card.

This information should help you decide if you should add a secured credit card to your list of financial tools. If you have poor or fair credit, then this may help to improve your financial health.

What are your thoughts on secured credit cards? Have you used one of these in the past? Did the experience work in your favor?
Comments
No comments made yet. Be the first to submit a comment
By accepting you will be accessing a service provided by a third-party external to https://www.financeglobe.com/