Finance Globe
U.S. financial and economic topics from several finance writers.
2 minutes reading time
(430 words)
How to Prepare Yourself Financially When You are Expecting a Baby?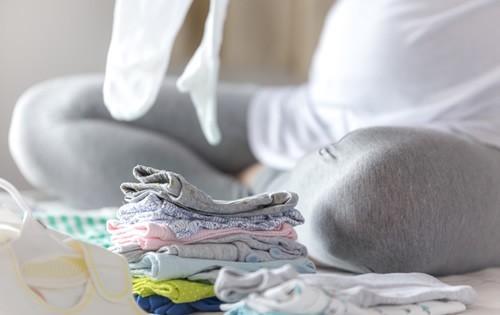 For all of those lucky future parents out there, a baby is going to be a wonderful new adventure for you. Few things are as satisfying as watching your child grow up. One important thing you should consider is prioritizing your personal finances as soon as you know you are adding to your family. Below are some helpful tips people have given me to help ensure your family has a happy future. 
Create a budget for the baby: Babies are expensive, especially the first year. Be sure to create a budget for your one-time expenses in the first year as well as what your ongoing expenses are going to be. Also include any reductions in income if one of the parents are planning to stay home with the baby.
Save for child care: In most situations, parents will need to save for the baby's child care / daycare. Prices range a great deal, but you will want to research all of your options. Savings for this is critical and there are certain saving funds, such as a Flexible Savings Account (FSA) that help pay for these kind of expenses using pre-tax dollars. 
Eliminate debt: Children are very expensive! I would recommend to try and pay off as much debt as you can prior to having children. This will only help you in the long run, and will provide you more financial flexibility later in life.
Build an emergency fund: Prior to having a child, I would recommend savings 3-6 months of living expenses into your bank account. These funds would only be used in the most dire of situations and can help you stay out of real financial trouble.
Create a will: As I stated in an earlier post, I would recommend drafting a will once you have children. This is very important as you need to appoint a guardian for your children. Also, if you plan to leave your assets to your children, this will be addressed in the will as well.
Create a 529 plan: 529 plans, which I have outlined in an earlier post, are a great way to save for your children's education. It is also very easy to set up and your education expenses are being paid with pre-tax dollars.
Review your health care plan: Make sure to reach out to your employer to edit your health plan so your new baby can be added to your health plan.
Overall, the earlier you start on these, the better. Personal finance is critically important and it will only get more difficult the later you start.
Comments
1

Frank
on Wednesday, 21 November 2018 14:06
Has anyone had recent experience that you would like to share?
By accepting you will be accessing a service provided by a third-party external to https://www.financeglobe.com/