Finance Globe
U.S. financial and economic topics from several finance writers.
By accepting you will be accessing a service provided by a third-party external to https://www.financeglobe.com/
1 minute reading time
(268 words)
Is it Possible to Negotiate a Medical Bill?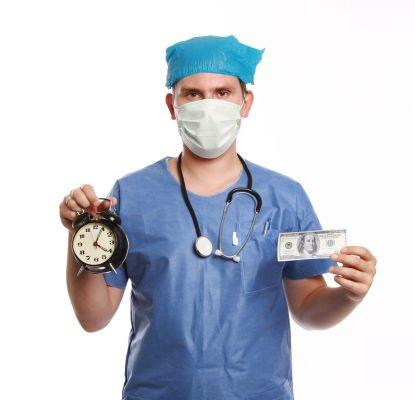 Even with health insurance, it is possible you could one day face a large medical bill. Despite your frustration, it means nothing to the facility or provider that wants paid.

While there is no guarantee of success, it is possible to negotiate a medical bill. Here are several tips that can guide you:

1. Don't wait around. It may take a day or so to digest the finer details of your bill, but you don't want to wait much longer than that to contact the appropriate party to discuss your options. Furthermore, the longer you wait the better chance there is that your bill will be sent to collections, thus dinging your credit score.

2. Speak with the right person. The process begins by calling the number on the bill. However, the first person you speak with may not be the person who can negotiate with you. Continue to dig down, one layer at a time, until you get the right person on the phone. It may take some time, so be patient during this process.

3. Don't be greedy. Remember, the provider does not have to negotiate with you. You want to make it worth your while, but at the same time you need to do what is best for both parties.

The only way to know if a medical bill is negotiable is to contact the provider and ask for more information. Don't be shy about making what you consider to be a fair offer. You may soon find an agreement in place and the ability to pay your bill in full, once and for all.
Comments
No comments made yet. Be the first to submit a comment