Finance Globe
U.S. financial and economic topics from several finance writers.
2 minutes reading time
(407 words)
7 Useful Financial Goals to Set for 2017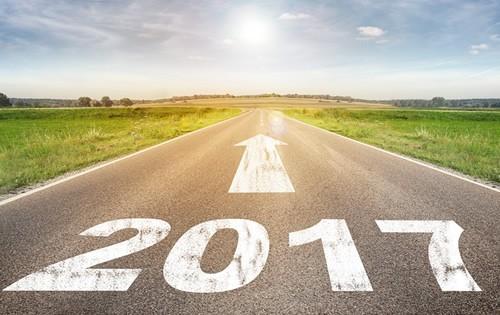 With 2016 coming to an end soon enough, now's the time to turn your attention to the new year.
This means many things in regards to your finances. For example, have you yet to set any financial goals for 2017?
If you need a push in the right direction, here are seven financial goals you may want to chase after:
1. Ask for a Raise
You don't control your own destiny with this one, but it's something you may want to do anyway. There's no better feeling than asking for a raise and hearing the other party say "yes."
2. Start an Emergency Account
If you don't yet have an emergency account, you shouldn't wait any longer to start one. This money could come in handy if you need to tackle a home repair, medical bills, or anything else that pops up unexpectedly.
3. Pay Down Your Student Loans
This doesn't apply to everyone, but if you find yourself with student loan debt you should put more time and effort into eliminating it once and for all. When this finally happens, it'll feel like the weight of the world has been lifted from your shoulders.
4. Make Side Money
Do you have a hobby you can turn into an income stream? Are you open to snagging a part time job?
Even if you work full-time, making side money is a great way to improve your financial situation.
5. Save More for Retirement
Regardless of your age or how much money you have saved thus far, this is a goal you may want to set. You can never have enough money in your retirement account.
6. Reduce Monthly Expenses
Even if you can't find a way to earn more money, you can still improve your financial situation. The best way of doing so is to reduce some of your monthly expenses. Review your budget with an eye toward areas in which you can save. You may be surprised at what you find.
7. Eliminate a Costly Habit
Do you eat out too much? Do you stop to buy coffee every morning before work? Do you spend too much on video games? The habit doesn't matter. What matters is that you cut it out of your life in the new year. This could save you big money over the course of 12 months.
What do you think about these financial goals? Could they make sense for you in 2017?
Comments
1

Frank
on Tuesday, 20 December 2016 12:03
I would add:
(1) Organize your finances (if you don't already)
(2) Start or invest atleast 5% to your 401k
(3) Get a financial planner.
I would add: (1) Organize your finances (if you don't already) (2) Start or invest atleast 5% to your 401k (3) Get a financial planner.
By accepting you will be accessing a service provided by a third-party external to https://www.financeglobe.com/