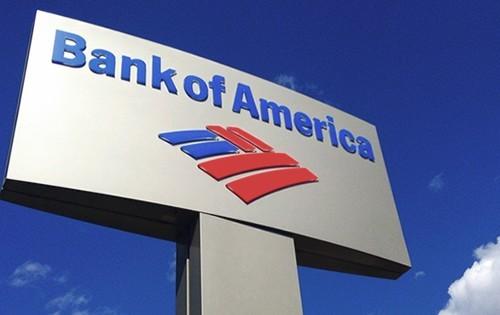 There are many benefits of shopping online, including a more convenient and efficient process.
Bank of America is hoping to take this to the next level by pre-selecting customers' Visa cards for enrollment in the Visa Checkout program.
According to a press release published earlier this year, Bank of America is one of the first financial institutions to integrate its card with Visa Checkout, which eliminates steps to make it easier than ever to make a purchase.
Once enrolled in the program, customers shopping at select merchants can make a purchase by clicking the Visa Checkout button and paying. Gone are the days of entering credit card information and shipping details during the checkout process.
David Godsman, emerging payments executive at Bank of America, added the following in the press release:
"This is part of our broader payments strategy to deliver solutions that make financial transactions simple, fast and secure and to provide customers with convenient options. Consumers are increasingly shopping online, and with the new simplified enrollment for Visa Checkout, they now can spend less time signing up and more time enjoying the benefits of one-click shopping."
In addition to its partnership with Visa, Bank of America also participates in a variety of mobile wallet programs, including but not limited to Android Pay, Samsung Pay, and Apply Pay.
If you have a Bank of America credit card and are wondering if you qualify for Visa Checkout, contact the company at your earliest convenience. You may find that you're eligible, which could quickly change the way you shop online.