Finance Globe
U.S. financial and economic topics from several finance writers.
3 minutes reading time
(553 words)
3 Key Things Entrepreneurs Should Look for in a Credit Card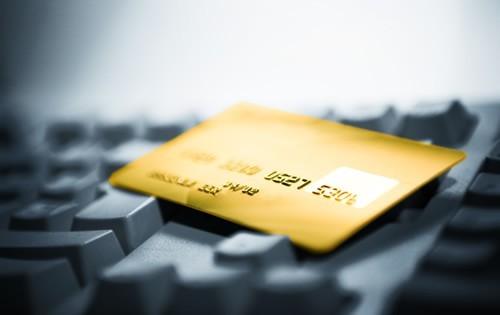 As an entrepreneur, keeping your finances straight can make or break your business. Using a credit card can help you organize your expenses, keeping everything in one place so it's easier to see what you're spending.
Having a separate credit card for your business helps you keep your business and personal expenses separate. This is key when it comes to accounting and filing your taxes. Keeping your expenses separate is also important for legally protecting your personal liability.
Using a credit card in your business's name can help you build your business credit score. When you're ready to get a line of credit or bank financing for your business, you'll have established a borrowing reputation for your business.
1. Minimal credit card fees
Minimizing your business expenses is key for reducing costs. Credit cards with no annual fee may be more attractive for some businesses. If you choose a credit card that charges an annual fee, look for additional rewards and perks that can justify the cost of the credit card.
In addition to the annual fee, you should also consider the interest rate in the event that you carry a balance over to the next month. Finance charges will be added to your balance based on your unpaid balance and interest rate. If you plan to use your credit card in another country - or even for purchases in a country with another currency - pay attention to the foreign transaction fee.
Some of the best credit cards for entrepreneurs and small businesses offer a zero percent introductory interest rate on purchases or balance transfers for both. A longer promotional period gives you the chance to make large purchases and pay no interest as long as you pay off the balance before the promotional period ends. Or, if you need to consolidate existing credit card balances, a balance transfer promotion can make it easier to pay off old balances.
2. Ability to earn rewards points
While rewards aren't the most important feature of a business credit card, the added perks can give you incentive to use your credit card. If you're looking at a credit card that offers rewards, make sure the rewards are in an area that you currently spend and they're rewards your business can take advantage of.
Cash rewards are the most versatile. Depending on the credit card, you can deposit the cash rewards into your bank account or redeem them as a statement credit to reduce your balance. Other rewards credit cards may pay in miles that you can redeem for travel or points that you can use for a variety of rewards.
Most rewards credit card also offer a one-time signup bonus that gives you a lump sum of rewards if you meet a minimum spending requirement in the first three months of opening your account
3. The ability to add employee cards
If you have employees who make purchases for your business, look for a credit card that offers additional employee cards. You may be able to add additional cards without any extra fees. This allows you to monitor employee spending and, in some cases, earn rewards on employee credit card purchases. Keep in mind that  your business is responsible for purchases made on employee credit cards. Only add employees you believe will be fiscally responsible.
Comments
1

Frank
on Wednesday, 21 November 2018 14:04
ability to add employer cards is critical! As you grow your business and employee base, this is a big need!
ability to add employer cards is critical! As you grow your business and employee base, this is a big need!
By accepting you will be accessing a service provided by a third-party external to https://www.financeglobe.com/