Finance Globe
U.S. financial and economic topics from several finance writers.
2 minutes reading time
(456 words)
Why You Should Never Use In-Store Financing for Furniture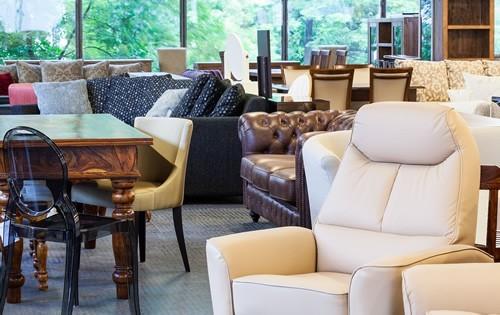 Ever noticed how your local furniture store always seems to have some kind of zero down, zero percent interest financing deal going on? When you're on the market for a new set of furniture, you might recall the most recent deal as you consider how you're going to pay for the furniture. Here's why you should always skip in-store financing, no matter how great the promotional offer seems.
They're only deferring interest.
The zero interest offer they've advertise most likekly has a few strings attached. Namely, you must pay off the full purchase amount before the promotion ends. If you have even just a few dollars left to pay off, you'll be hit with the full amount of interest dating back to the first day of the purchase. Imagine having 48 months of interest tacked onto your balance when you only have a couple hundred bucks left to pay.
Missing a payment comes at a steep price.
It's not as simple as paying a late fee and making up your missed payment. You'll probably also lose your interest promotion and have interest retroactively applied to your account. Yes, because you missed a payment, you'll have to pay all the interest you were trying to avoid and your furniture purchase becomes that much more expensive.
You have better financing options.
A better option for financing furniture is it use a credit card you've researched and applied for. For example, you could use a credit card with a zero percent introductory rate on purchases. If you're unable to pay off the full balance before the promotional period ends, you won't get hit with retroactive interest. Instead, whatever balance you have left will begin accruing interest at the monthly interest rate.
You could also use a rewards credit card to purchase your furniture. You'd get the benefit of earning additional points or cash on your purchase. Keep in mind that any interest you pay on the credit card will offset the rewards you've earned on the purchase.
Buying used saves even more money.
Furniture, particularly expensive furniture, is a want and not a need. Because of that, it's not the best financial decision to pay interest on the purchase. If you're willing to compromise and spend a little more time searching, you may be able to find a nice set of gently used furniture on a social media trading site or online classifieds ad. You could also put the word out with family and friends that you're looking for furniture.
Even if you decide to go with a brand new set of furniture, purchasing with cash is the best option. The second best options are using a rewards credit card (if you can pay in full) or a zero percent interest credit card.
Comments
1

Frank
on Wednesday, 20 December 2017 17:43
I would generally advice to never use financing at all when making furniture purchases. Instead, wait and save up until you make the purchase.
I would generally advice to never use financing at all when making furniture purchases. Instead, wait and save up until you make the purchase.
By accepting you will be accessing a service provided by a third-party external to https://www.financeglobe.com/