Finance Globe
U.S. financial and economic topics from several finance writers.
2 minutes reading time
(306 words)
What to do if Your Mortgage Application is Denied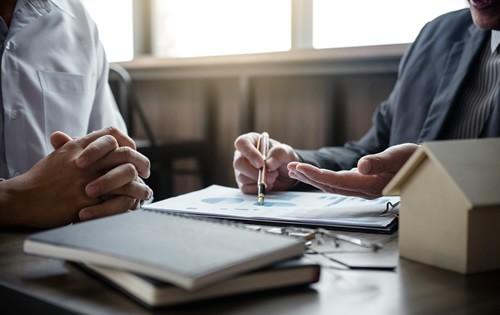 While there is nothing more exciting than shopping for a home, your good time can turn sour if you're unable to secure a mortgage for your purchase.
If your mortgage application is denied, there are a few key steps you must take:
•    Find out why: This is your top priority, as you can't make things right until you find out what went wrong. The lender is supposed to provide the reason or reasons for your denial, so don't let them off the hook. With this information in hand, you can more easily identify a resolution to any problems.
•    Review your credit report: There's a good chance you'll find the reason for your denial on your credit report. For example, if your debt to income ratio is already too high, it could result in a denial. The same holds true if you have a poor or fair credit score.
•    Save for a bigger down payment: The more money you put down the less money you have to borrow. This means less risk for the lender, and a better chance of an approval. Not to mention the fact that a larger down payment also lowers your monthly obligation, thus having a smaller impact on your budget.
Along with the above, don't hesitate to shop around. Just because one lender denied your application doesn't mean every other one will arrive at the same decision. By considering all your options, including local and national lenders, you may find one that's willing to help you make your dream come true.
Even though a mortgage application denial will slow down the process of buying a home, it's not the end of the road. You may not be able to proceed right now, but a few key changes may be all you need to position yourself for an approval in the future.
Comments
No comments made yet. Be the first to submit a comment
By accepting you will be accessing a service provided by a third-party external to https://www.financeglobe.com/