Finance Globe
U.S. financial and economic topics from several finance writers.
2 minutes reading time
(323 words)
What are the Benefits of Joining a Credit Union?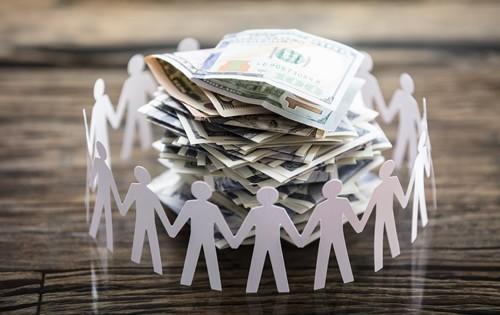 On the surface, a credit union appears similar to a traditional local bank. However, as you dig deeper, you'll find that there are many features and benefits provided by a credit union that a bank simply couldn't match.
Above all else, credit unions are designed to help its members succeed financially. This should give you peace of mind, as you never have to concern yourself with your financial institution taking advantage of you.
In regards to membership, most credit unions require a one-time fee. This is typically somewhere in the $25 to $50 range.
Here are some of the benefits of joining a credit union:
•    Lower interest rates on loans: Typically, the interest rate on loans, such as one for buying a car, is lower at a credit union.
•    Higher interest rate on savings: It doesn't matter if you're using a savings account, CD, or some other form of savings product, you're more likely to secure a higher interest rate at a credit union. 
•    Lower fees: While you may have some fees attached to your accounts, these are generally lower than a bank.
•    Top of the line customer service: This is one of the most overlooked benefits of joining a credit union. As non-for-profit financial institutions, credit unions focus on providing members with high quality service that meets their financial wants and needs.
•    Plenty of products to choose from: Although a credit union may not have the same brand recognition as a bank, it doesn't mean you're missing out on anything in regards to selection of products. Some of the most common include checking accounts, savings accounts, consumer loans, home equity loans, mortgages, credit cards, and business loans.
Now that you understand what a credit union is and the benefits associated with joining, you can decide if it's right for you.
Do you have any experience with a local credit union? Were you satisfied or left searching for more?
Comments
No comments made yet. Be the first to submit a comment
By accepting you will be accessing a service provided by a third-party external to https://www.financeglobe.com/