Finance Globe
U.S. financial and economic topics from several finance writers.
2 minutes reading time
(450 words)
What is Equity Research?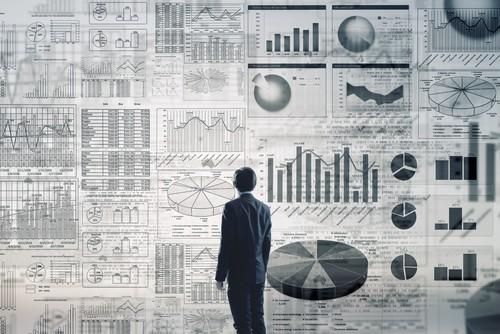 As I wrote on what a bond rating is last month, I wanted to also write an overview of what equity research is as well. You may be familiar with what equity research is, some may not. Below is a high-level overview of what equity research is, and feel free to ask any follow up questions in the comments section below.
Equity research is primarily focused on publicly traded stocks. The purpose of equity research is to provide insight and a detailed analysis into a company, entity or sector. The research report, which is usually presented in a report, is then used by investors to help decide whether to make an investment in the stock, and how much to allocate. Investors also use this research to help value companies for mergers, acquisitions, and other financial transactions. There are generally two kinds of equity research, buy-side and sell-side 
Buy-side firms usually conduct their own internal research to make their investment decisions. The research is not provided to the public and is proprietary for each company. Sell-side equity research are companies that sell equity research as their "product". They are compiling their analysis and are trying to sell it to other firms who would use it for their investment decisions.
Equity research can be thought of as a link between investors and corporations. Typically an equity research department is split into different coverage groups, and these coverage groups will include small teams that focus on a specific sector (energy, software, healthcare, consumer, manufacturing, etc.). Each team will usually cover at least 5 companies but not typically more than 20.
People who work in equity research work long hours and have to get into the office before the stock market opens. This is because the analyst needs to digest any new information related to the company or industry they follow. They take this new information and update their equity research. The research work is fairly self-explanatory, but includes researching the general industry, asking questions to the company, and modelling out the projected performance of the company. I would compare their research work to someone researching for a paper in school.
A typical hierarchy at a firm with equity research includes the head of equities at the top and then you have analysts and senior analysts covering different sectors. Each analyst typically covers 10-15 companies in a specific industry. Each analyst is support by a junior analyst. Each job differs a bit, but they all work together to produce an equity research report.
Question to the forum, does anyone use equity research for their investment decisions? I have used it in the past, but I don't rely on it for most of my investments.
Comments
No comments made yet. Be the first to submit a comment
By accepting you will be accessing a service provided by a third-party external to https://www.financeglobe.com/