Finance Globe
U.S. financial and economic topics from several finance writers.
3 minutes reading time
(632 words)
Simple Ways my Family Saves Money Each Month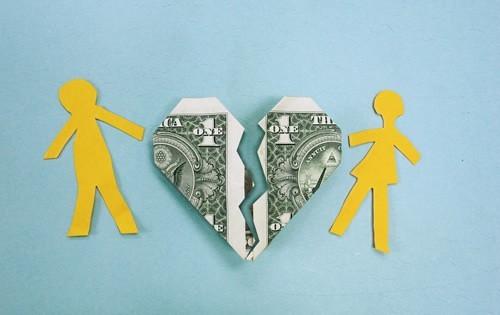 Now that I am officially a family man, I have found that I have started to really look for ways for my family to save more money each month. I am sure other families feel this pinch and are constantly looking for ways to save money as well. While it is rare eliminating a single expense will give you control over your finances, you can usually save a lot of money by combining savings from several different directions. My wife and I have started trying to save for our daughter's education so any extra savings we can get, the more that goes into her education fund. Below is a full list of very simple ways that we have saved money over the last 6 months. Please feel free to share your helpful tips.
Cancel cable: Cutting cable is the easiest way to save money every month. While this may have been difficult for me (and it will be during college football season), this has really helped out on our finances. There are also so many other options available. We know split a subscription to Netflix, and use our time more wisely by watching less TV.
Cancel the gym membership: As much as I said I will go to the gym, I haven't been in months! There are also so many free ways to keep in shape and lose weight. I have started running with my wife, and I exercise by chasing my daughter! This has saved me over $75 per month. My wife also cancelled her membership and now does a group workout at the park with that her friends organized. 
Stop buying bottle water: This may seem like a simple thing to do, and won't save a lot of money, but you would be surprised! We spent over $40 per month on bottled water and soda. We immediately put an end to this, and now drink tab water. We have completely eliminated soda, which also has the obvious health benefits.
Only eat out only once a month: Before we had our first child, we ate out all of the time. It was an enjoyable experience, and I don't regret it. However now that we need to save more, we have cut back from eating out significantly. We still love the aspect of eating out, so we try to do it once a month. The restaurant doesn't have to be super fancy, but the experience is still very fun. We even take our daughter sometimes, and she seems to enjoy it. This has saved us over $500 per month.
Plan our meals/grocery list: We were never very efficient at going to the grocery store and getting the items we needed for the entire week. Now we put together a very specific list and map out our meals for the entire week. This has cut down on food waste, which I discuss in another article. This has saved us $250 per month.
Programmable thermostat: We had to spend a little upfront purchasing a nest, but it overall was worth the investment. I spent $150 purchasing a nest, which was used. However during the summer months, I have already saved over $300 on my electric bill. I would estimate I will save over $500 this year alone!
Buy secondhand: Buying previously used items can definitely take some getting used to, especially as I am used to buying everything new. However, there are items you can buy used and you don't really notice the difference. For example, I refuse to buy books from the big box bookstore when I can frequent local used book shops for way cheaper. I can fill my kids' bookshelves and support local small businesses at the same time. Toys are another item you can save money on by buying used. 
Comments
No comments made yet. Be the first to submit a comment
By accepting you will be accessing a service provided by a third-party external to https://www.financeglobe.com/