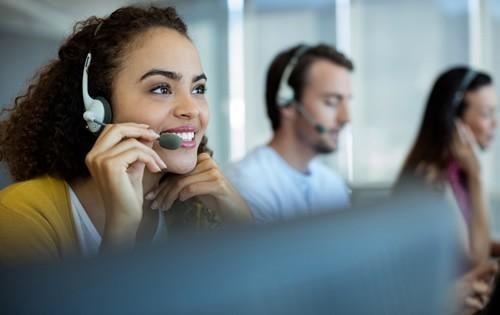 When choosing a credit card, it's important to do so with customer service in mind. You don't expect to have many questions or concerns, but you never know what you'll face in the future.
Good customer service takes on many different forms, including the following:
•    More than one way to get in touch. From the phone to live chat to email, the best credit card companies give you more than one way to touch base with questions or feedback.
•    Answers to your questions. There will be times when you have questions, such as those surrounding your rewards program, fees, and other important details. If you don't get the answers you want, you'll soon begin to wonder if you've made the right decision.
•    Provides information on new offers. There may come a time when a better offer is released. While you don't have to make a change, it's nice to know that your credit card company is willing to provide you with the information you need to make an informed and confident decision.
•    Dedication to security. This may be the most important point on the list, as security should take priority over almost everything else. The best credit card companies keep a close eye on your account, knowing that bad things can happen from time to time. And if they do, they'll get in touch with you to let you know what's happening and what to do next.
It's easy to focus so much time on the details of a credit card offer, such as the interest rate and rewards program, that you overlook what's provided in regards to customer service. Don't make this mistake, as you only want to do business with companies that value you as a customer.
Are you happy with the customer service provided by your credit card company? Are you hoping to make a change with this detail in mind?