Finance Globe
U.S. financial and economic topics from several finance writers.
2 minutes reading time
(337 words)
Ways to Save Money on Prescription Medication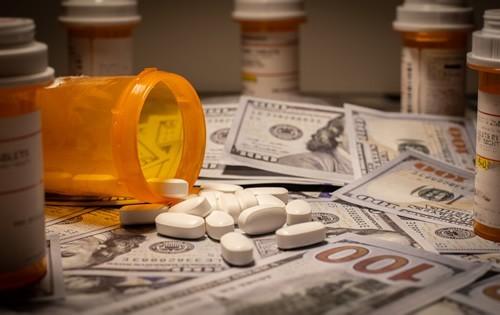 Your health is more important than anything else, so if your doctor suggests you take a prescription medication it's probably a good idea to follow their instruction.
However, you may have concerns about the cost of the medication, especially if you're on a tight budget.
Fortunately, there are several ways to save money on prescription medication, with these four strategies among the best:
•    Compare local pharmacies: While your current pharmacy may have the lowest price, there's no way of knowing for sure until you compare it to other options in your area. It only takes a few minutes to call around, and it could end up saving you a lot of money over the long run.
•    Use a mail order pharmacy: For many years, this has been one of the better ways to save on prescription medication. The only drawback is that you have to wait for the medication to arrive via mail, which can take several days. If you plan your order in advance, this is no longer a concern.
•    Opt for the generic form of the medication: This isn't always available, but it's something to discuss with your doctor. If there is a generic form of the medication and your doctor is okay with you taking it, this is an easy way to save money.
•    Use a discount program or coupons: For example, GoodRx is one of the top discount programs available. This website and mobile app tracks prescription drug prices across the country, while also providing coupons to save you money. With more than 75,000 pharmacies in its database, there's a good chance this approach will save you some time and money.
Tip: you have the power to take advantage of more than one way to save, so don't limit yourself.
Even if you're comfortable with how much you're paying for prescription medication, keep an open mind to saving money. An easy change to your approach may be just what you need to reduce the monthly cost of this expense. 
Comments
1

Frank
on Thursday, 27 June 2019 08:38
Do you ever ask the pharmacist for a coupon?
By accepting you will be accessing a service provided by a third-party external to https://www.financeglobe.com/