Finance Globe
U.S. financial and economic topics from several finance writers.
2 minutes reading time
(453 words)
Tips for Traveling on a Budget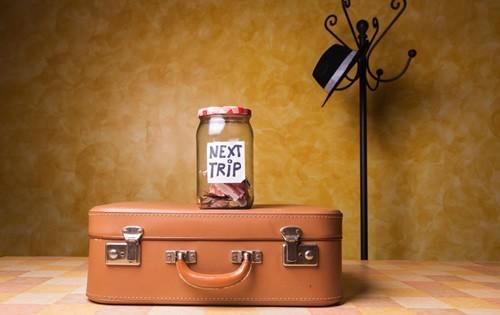 More often than not, I find myself dreaming of vacation. Booking an incredible vacation doesn't have to cost a fortune. Here are some tips for how to travel on a budget.
Be flexible about your travel in order to find the most affordable flights. Plan trips in the off-season. Not only will you find better deals for travel, but you'll experience fewer crowds. Visiting Tokyo, Japan during cherry blossom season sounds incredibly beautiful, but you'll pay the price to experience that beauty.
Learn how to travel light in order to avoid additional airline fees. Carry-on bag fees, checked luggage fees, and overweight baggage fees can really add up. Travel as light as possible in order to avoid these extra costs.
Do as the locals do. Restaurants, bars, and other "can't miss" locations recommended by guidebooks are going to be targeted by tourists, which means their prices will reflect their highly sought-after status. Instead, venture away from the main tourist areas to find restaurants where locals go. Make friends with locals (if you speak the language) and ask them to send you to great neighborhood spots. 
Avoid tourist traps. This advice is slightly different than the above mentioned. The cafes and restaurants surrounding popular tourist attractions such as museums and historical landmarks will be very expensive and very mediocre (to put it nicely). In general, when traveling internationally, avoid restaurants that have English menus on display outside the door with a host beckoning you inside.
Visit local markets. Peruse the food stalls and load up on cheap eats. You can easily make a meal out of multiple inexpensive tastes, and it is a really authentic way to experience the culture of a city. Consider buying some fruits, vegetables, meats, and cheeses to bring back to your hotel with you so you can eat in for some meals.
Walk around. Not only is getting from Point A to Point B on foot easy on the wallet (and the waistline), but you will see and experience more of the city this way. You'll also be more likely to stumble upon a hidden gem. In many cities, there are walks that are destinations in and of themselves, such as The High Line in New York City, The BeltLine in Atlanta, or RiverWalk in Calgary, Alberta.
Find green space. One of my favorite things to do in a new city is spend a half a day relaxing in a public park. I will usually pack up some of the aforementioned items I've gathered at a local market and enjoy a picnic in the park, with serene scenery and primo people watching.
Consider some of these tips the next time you find yourself wanting to travel on a budget.
Comments
1

Frank
on Wednesday, 29 August 2018 17:13
Anyone have a fun vacation (on a budget) coming up?
By accepting you will be accessing a service provided by a third-party external to https://www.financeglobe.com/