Finance Globe
U.S. financial and economic topics from several finance writers.
3 minutes reading time
(584 words)
Tips and Tricks to Start a Side Hustle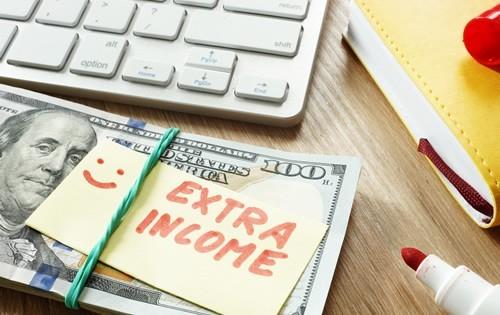 "Side hustles" are all the rage now and many people are starting them to make extra cash. This is in addition to their full-time jobs, and while there is plenty of opportunity out there for people to start one, many are not because they feel it is too difficult to start one. Below are some tips and tricks to help make sure you can get your side hustle off the ground. I can promise you, if I was able to start one, I know you can too, and it can be a great and easy way to make a few extra bucks each month. The tips below were given to me by a friend of mine who created a very successful side hustle.
Know exactly what you want to do and be passionate about it:

 

You need to set out a very specific goal to make sure you know what you want to accomplish in your side hustle. You also need to be passionate about it because it will help drive you to work on it during your valuable spare time outside of your full-time job. This will also help you stay focused and motivated when you do have some setbacks, which will happen.
Do your research before making wasting time and money: Make sure that your business idea is viable before you spend a lot of your money and time. This could mean starting slow and easing into it. You don't want to put all of your money into a business idea only for it to blow up and ruin your personal finances. I would recommend at the start of it, make it a lower risk business.
Seek guidance and help: Your friends, family, and colleagues will likely be happy to give you guidance and assistance. This can be as simple as a sounding board and could lead to partnerships, customers, and much more. No one builds something great by themselves so always seek out advice. There is also tons of organizations and groups specifically focused on this area.
Be flexible: In starting anything new, things are going to change and you won't be able to prepare for all scenarios. Make sure you are flexible to be able to adapt to the opportunities presented to you.
Don't wait for inspiration, the time is to start now: Don't wait for some kind of inspiration for an idea to come, start with what you know now. This will require legwork, time, effort, but take one day at a time and get the process started. Once you do, never look back!
Do not quit your full-time job: While you may have more time if you quit your job, I would not recommend it. Unless your side hustle takes off very quickly, I would recommend keeping it a "side hustle".
Set time in your calendar to work on your side hustle: This is important for me, and I set time in my calendar every week to focus only on my side hustle.
While your side hustle may not be the next Microsoft or Google, you may be able to create something fun, and earn a little extra cash. You also may find another career entirely. I have been working on my side hustle for about 5 years now, and while I still have a ways to go to make it a full-time job, I have thoroughly enjoyed the process. I have learned so much and I have partnered with great people. I would recommend it to anyone!
Comments
1

Frank
on Wednesday, 29 August 2018 17:11
Has anyone started a side hustle this year? positive/negative experiences?
By accepting you will be accessing a service provided by a third-party external to https://www.financeglobe.com/