Finance Globe
U.S. financial and economic topics from several finance writers.
2 minutes reading time
(333 words)
These Signs May Point You Toward a New Bank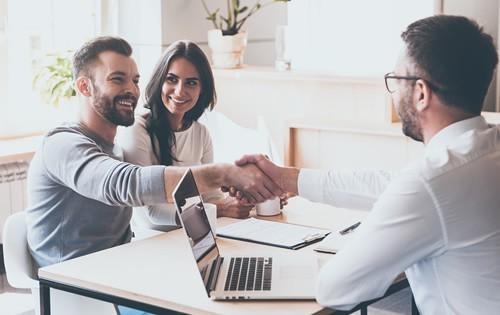 Even with the popularity of online banks on the rise, most people still have a relationship with a local financial institution.
There may come a point when you begin to wonder if it's time to find a new bank (or credit union). The right relationship is important to all aspects of your finances, so it's nothing to take lightly.
Here are a few signs that may point you toward a new bank:
•    Increasing fees: Are you tired of all those fees your bank is charging? For example, you get hit with a fee every month your savings account doesn't have a balance that meets the minimum threshold. This can be frustrating, as small fees can add up over the course of a year.
•    Lack of product offerings: You hope that your bank has everything you could ever need in regards to products and services. Unfortunately, you may come to find that this isn't true. Maybe you're interested in applying for a credit card, but find that your bank can't help. Or maybe you want to speak with a retirement specialist, just to find that there's no one available.
•    Poor customer service: You expect to be treated like a valuable customer at all times, but this doesn't always happen. When you visit your local branch the tellers don't greet you or provide high quality service. When you call on the phone, you're immediately put on hold. These types of things can begin to wear on you over time.
Note: even if you like your local bank, pay close attention if you notice that they're closing branches. This may be a sign that your bank is shutting down, so you'll want to start your search sooner rather than later.
If your current bank is no longer getting the job done, don't be shy about making a change. Yes, it will take some time to find a new bank and transfer all your business to them, but it's well worth it in the end.
Comments
No comments made yet. Be the first to submit a comment
By accepting you will be accessing a service provided by a third-party external to https://www.financeglobe.com/