Finance Globe
U.S. financial and economic topics from several finance writers.
4 minutes reading time
(762 words)
7 Ways to Get More Value From Your Credit Card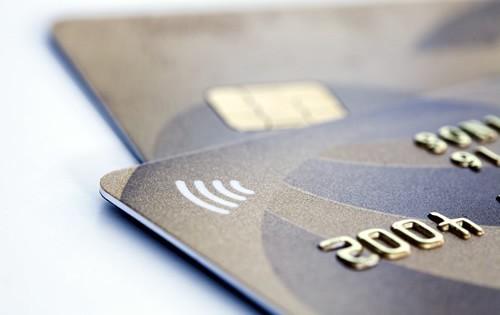 Sure, credit cards are a great way to rack up rewards points on your regular purchases or save money on a high interest rate balance, but there are plenty of other ways you can get tremendous value from your credit card.
Pay off your balance every month. One of the ways credit card issuers make money is by charging interest to cardholders who take their time paying off a balance. The bigger your balance and the longer it takes you to pay it off, the more your credit card issuer makes off you. Paying any amount of interest offsets the rewards you get from your credit card so skip the interest payments by paying in full. The same thing goes for late fees.
Earn the signup bonus. A new credit card with a hefty signup bonus is one of the best ways to get a large amount of value from your credit card in a short amount of time. You only have to spend a certain amount of money on your credit card in the first few months of having your account.
If you have a low credit limit, this might mean paying off your balance several times throughout the month so you can free up credit for additional purchases. You can simply make a payment online or through the app, wait a couple of days for the payment to apply to your account, and continue making purchases.
Use your rewards. A large percentage of credit card users don't use the rewards they've accumulated. That means credit card issuers get the benefit of having you as a customer, making money from the transactions you make (from the fee merchants pay), but you're not getting the benefit of the rewards you've earned. Many credit card issuers allow you to redeem your rewards as a statement credit to your account in any amount. So even if you haven't racked up enough rewards to take a trip or earn a free night at a hotel, you can still knock a few bucks off your credit card balance.
Take advantage of unlimited. Whenever you see the word unlimited, take it for what it means. If you can add an unlimited number of authorized users at no additional cost, you can earn additional rewards on their purchases. Or, if you're allowed to take an unlimited number of guests to the airport lounge, you can take a group trip with your friends and enjoy the lounge rather than waiting in the airport waiting area. Read through the your credit card program for any mention of limitations on rewards. If you have questions about whether there's a cap on certain perks, just call your credit card issuer and ask.
Use a card with no foreign transaction fees if you're traveling internationally. You can save hundreds of dollars during your trip by using your credit card for all your purchases, as long as it doesn't tack on a foreign transaction fee. Otherwise, you'll pay up to 3% on each transaction you make in a currency other than U.S. dollars.
Sign up for a branded credit card and the loyalty program. If you have a favorite airline or hotel brand, get the credit card for that brand and sign up for the loyalty program. You'll earn points on your all credit card purchases plus points when you fly that airline or stay in that hotel chain. Some programs even let you transfer points between loyalty programs, but you may lose some points in the conversion. A branded credit card isn't the best option if you're not loyal to a specific brand. In that case, you can sign up for a generic travel credit card, but still sign up the frequent flier programs of the airlines you fly.
Use your credit card to rent a car and skip the car rental's insurance. When you rent a car, the car rental company will ask if you want to pay for their collision and liability coverage to protect you in an accident or other damage to the vehicle. Accepting the coverage adds to the cost of your car rental. Most major credit cards offer car rental coverage as long as you pay for the rental with your credit card and decline coverage from the car rental agency. Taking advantage of the benefit can save you hundreds of dollars.
As you milk you credit card for everything it has to offer, watch out for announcements from your credit card issuer. Many place limits on perks as they realize customers are really taking advantage of the benefits.
Comments
1

Wanderer
on Sunday, 10 February 2019 07:44
Great review and recommendations on the "how to get more value" out of your credit cards!
Great review and recommendations on the "how to get more value" out of your credit cards!
By accepting you will be accessing a service provided by a third-party external to https://www.financeglobe.com/