Finance Globe
U.S. financial and economic topics from several finance writers.
3 minutes reading time
(665 words)
7 Steps to Achieving Financial Health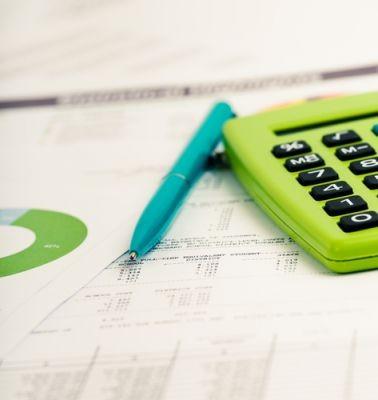 Many Americans are struggling financially, with a large number of Americans living paycheck to paycheck and others having to borrow to make ends meet. Americans who grew up in a home with parents who struggled my repeat their parents' mistakes because they don't understand the important parts of being financially healthy. As you work to improve your finances, focus on mastering these key areas.
Spend less than you make.
When your monthly expenses are greater than your income, you're more likely to use credit cards and other forms of borrowing to make ends meet. It can make it hard to pay bills on time and leave you without any extra income for saving. Financial health means keeping your expenses in check, even when your income goes up, to ensure that you're not living above your means.
Make your monthly payments on time.
Having enough money and self-discipline to pay your bills on time is a sign of financial health. You'll avoid late fees, keep your payments as a manageable level, and boost your credit score. If you're late on payments because you run out of money each month, it's a sign that you need to increase your income or cut back your expenses, or even a combination of both. Setting bills on autopay can help if you have trouble remembering to pay your bills each month.
Build a healthy savings account.
Having money in savings is important for taking care of financial emergencies like an unexpected car repair or medical expense. Access to savings will also provide a safety net if you lose your job or suffer a pay cut. The ability to save money consistently every month shows that you're doing a good job of living within your means.
Set and work toward long-term financial goals.
Actively saving for retirement is key to ensuring you have enough money to survive once you reach retirement age. The earlier you start saving for retirement, the more time your money has to grow and the more you'll have available when you're finally ready to retire. If you're not able to save for retirement yet, work on the other aspects of your finances until you're healthy enough.
Pay off your debt.
Having a high amount of debt can stand in the way of your financial goals and keep you from achieving financial health. The more you spend on debt, the less money you can put towards savings and retirement. High debt balances can also make it harder to pay all your bills and put you at risk for late payments. Paying off your debt quickly will allow you to free up cash that you can use for other goals and help you save thousands of dollars in interest.
Improve your credit score.
Your credit score is a measure of how well you're managing your credit obligations. If you're paying your bills on time each money and keeping your debt at a manageable level, your credit score will reflect it. On the other hand, if you're constantly missing payments and maxing out your credit cards, it's a sign that your finances are struggling. Fortunately, your credit score can improve as you focus on your overall financial health.
Get adequate insurance.
Having the right insurance can cover you in a variety of situations. For example, auto insurance covers your car in case of an accident, whether it's your fault or you're in an accident with an uninsured driver. Homeowners and renters insurance are necessary to protect your belongings if they are damaged in a fire or natural disaster. Health insurance, disability insurance, life insurance are other examples of insurance you should have as part of financial health.
Planning ahead is a major part of maintaining your financial health. Thinking about your expenses and life plans in the coming months and years can help you prepare for the future. Talking with a professional financial advisor is also a good step to be sure you're on the right track to better finances.
Comments
No comments made yet. Be the first to submit a comment
By accepting you will be accessing a service provided by a third-party external to https://www.financeglobe.com/