Finance Globe
U.S. financial and economic topics from several finance writers.
2 minutes reading time
(313 words)
Reasons to Purchase Groceries with Your Credit Card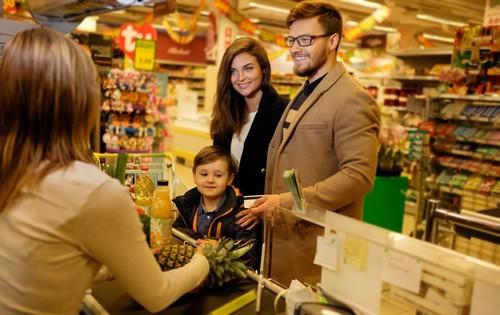 When it's time to head to the grocery store, what method do you use to make your purchase?
Some people only use cash. Others pull out their debit card. And then there are those who rely on their credit card.
While there is no right or wrong approach, there are several benefits associated with using your credit card. Consider the following:
• Reward points. If you have a rewards credit card, you can earn points for every dollar you spend at the grocery store. Depending on your card, you may be able to earn more than one point for each dollar spent on these purchases. See Finance Globe's list of cash back credit cards.
• Organization. Do you have a difficult time staying organized in regards to your budget? If so, using a credit card can help you get over this. With online account access and a monthly statement, you can see exactly how much you've spent on groceries over a given period of time.
• Convenience. With a debit card, for example, you always have to worry that you'll spend more than you have in your checking account. With cash, you may be concerned that you won't have enough to pay for everything in your cart. A credit card allows you to avoid all this.
The only potential downfall of using a credit card to purchase groceries is the risk of overspending. If you know you can make pretty much any purchase, you may find yourself doing just that.
If you've never used a credit card to purchase groceries in the past, it may be something you want to consider in the future. It's definitely not your only option, but it could be a strategy that benefits you in a number of ways.
What approach do you take at the grocery store? Do you rely on a credit card or another form of payment?
Comments
1

Frank
on Monday, 22 May 2017 10:47
I use a credit card with 3% cash back on groceries.
By accepting you will be accessing a service provided by a third-party external to https://www.financeglobe.com/