Finance Globe
U.S. financial and economic topics from several finance writers.
By accepting you will be accessing a service provided by a third-party external to https://www.financeglobe.com/
1 minute reading time
(279 words)
Is there a Better Way to Buy a Car?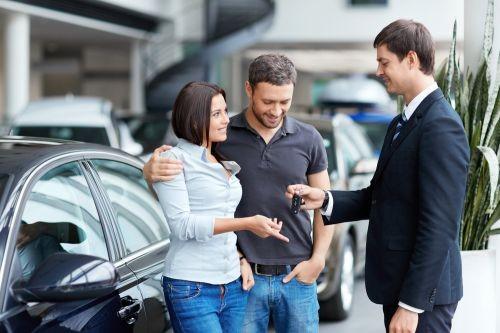 For many years, people have been following the same basic process to buy a car. This includes visiting a dealer lot, test driving the vehicle of their choice, hashing out the details with a salesperson, and hopefully signing on the dotted line.

While this remains the standard, there are a few changes you can make to improve the car buying experience.

1. Use the internet as much as possible. Most dealerships in today's day and age have an internet department. Using email to your advantage allows you to cut down on the amount of time you spend at the dealer. You can go online to find and compare vehicles, ask questions, and negotiate a price.

2. Refuse to negotiate. You aren't doing this because you are being stubborn. You are doing this because you know what you want to pay and you aren't going to budge from that price. As long as you are fair with your number, there is a good chance this strategy will work in your favor.

3. Find your own financing. The dealer's finance department is more than willing to help you secure a loan for your purchase. They may also be more than willing to push you toward the lender that will make them the most money. Forget about this hassle and shop for your own loan. Chances are you can find a local bank or credit union that is willing to do business with you.

It should be exciting to purchase a car. This shouldn't be something that adds stress to your life. If you are tired of the "same old" car buying experience, use the three tips above to make things better.
Comments
No comments made yet. Be the first to submit a comment