Finance Globe
U.S. financial and economic topics from several finance writers.
3 minutes reading time
(507 words)
How to Turn a Crisis into a Financial Fresh Start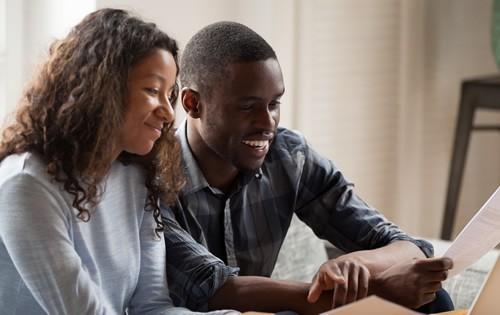 As you have read almost everyday, this financial crisis is creating havoc on a lot of individuals and businesses. However, I wanted to write a positive article on how you might be able to take advantage of this crisis with a fresh start. There may even be upside to the months spent at home. Below are a few steps for you to look into and you may be able to improve your financial position during this difficult time.
Re-evaluate your spending priorities: This pandemic is providing the opportunity for families to determine how much of that money is going to discretionary expenses. Being locked-up/shelter in place is really forcing people not to spend money, and that is really an excellent way to find out what spending is essential and what spending is discretionary.
Eliminate the discretionary spending: Once you understand which expenses cannot be cut, its time to begin to eliminate the discretionary expenses. You can really pour through your bank and credit card statements identifying the expenses you could cut. Even if you don't have to cut expenses, now is the time to do it.
Build savings: During a time of crisis, if you have the extra cash, now is the time to build up your savings. Experts usually recommend to save enough cash in the bank to cover three to six months' worth of expenses. If you can, it would be great to save 12 months of expenses. Also for those who want to save, using some or all of a government stimulus check can be a smart way to begin saving.
Start to invest: If you are looking to invest in the long-term, now may be the time to do it. Investing now when prices are low, can maximize returns when the markets bounce back. As long as you are investing for a long-term of time and have the excess cash, now is a good time to begin investing if you haven't already. As I always state, it is important to consultant with a trusted financial advisor to help you begin investing.
Reconsider your employment: Now may be a great time to consider a new job or career. Especially if you have lost your job, this may end up being a blessing in disguise. While the lost job and income may hurt now, you might find something you are much more passionate about in the long-term.
Learn from this experience: No matter where you are on your financial journey, this crisis can still bring valuable lessons to you. Overall this should be a very teachable moment for us as it may show us where our financials weaknesses are. This will make you stronger in the longer term and gives you the opportunity to improve as well.
Has anyone improved their financials during this time? I will share we have cut our expenses by 25% since March, and my hope is we will continue this post-crisis. Our biggest expense, going out to eat! I never would have imagined I was spending that much each month!
Comments
No comments made yet. Be the first to submit a comment
By accepting you will be accessing a service provided by a third-party external to https://www.financeglobe.com/