Finance Globe
U.S. financial and economic topics from several finance writers.
2 minutes reading time
(327 words)
Personal Savings Rate for Americans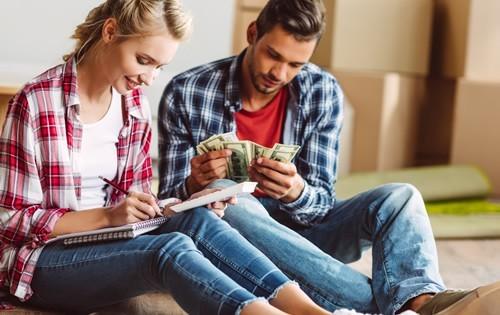 On another positive note, I wanted to share how savings rates have recently changed during this pandemic. To quickly summarize, Americans are saving significantly more and spending less. In fact, Americans saved a record amount of their income in April, as the coronavirus pandemic caused businesses across the country to shut down and individuals were encouraged to stay in their homes.
According to data released by the Bureau of Economic Analysis on Friday, the personal savings rate as a percentage of personal income jumped to 33 percent in April, from 12.7 percent in March. At about one-third of personal income, 33 percent, is the highest savings rate since the BEA began recording and reporting the data in the late 1950s. This is very high savings as the savings rate has largely remained in the single digits throughout the past three decades!
April also saw a 10.5 percent month-over-month increase in personal income, which the agency largely attributed to the fact that individuals were receiving their economic impact payments from the federal government.
To make use of the cash savings, I would recommend creating an emergency fund to weather this economic crisis. In fact, you could also start investing this money for retirement or for future purchases. This should give you options for the future and it sounds like many Americans are doing this today.
Consumer spending patterns may change as state economies begin to reopen and consumers have greater access to the goods and services they are accustomed to. Spending, which accounts for a majority of GDP, is expected to play an important part of the U.S. economic recovery. Most experts think this will not last, and consumers will begin spending once the economy opens up. June numbers will attest to those predictions.
Question to the readers here, are you saving more money during this pandemic or has your savings rate stayed roughly the same? Please feel free to share your story in the comments section below.
Comments
No comments made yet. Be the first to submit a comment
By accepting you will be accessing a service provided by a third-party external to https://www.financeglobe.com/