Finance Globe
U.S. financial and economic topics from several finance writers.
By accepting you will be accessing a service provided by a third-party external to https://www.financeglobe.com/
2 minutes reading time
(413 words)
How To Start Investing When You Don't Have A Lot Of Money Saved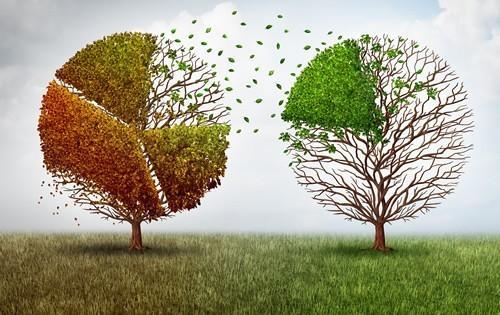 Many people who have not started investing say their reason for not starting is because they do not have a lot of money saved. However there are several ways to start investing even if you have less than $1,000. Below are some ways to get you started and please post if you have any other recommendations on ways to start investing as well.
Online brokerage account: Many brokerage accounts, such as Fidelity, Charles Schwab, E-Trade, etc. offer customers to open up a brokerage account with no more than $100. This will allow you invest in stocks, bonds, ETFs, CDs, etc. 


Betterment: Betterment is an online investment platform that offers professional management of your portfolio for a low annual fee. You also can open an account with only $100.


Lending Club: Lending Club is an online peer to peer platform that allows you to loan money to borrowers for a set interest rate. The minimum balance to invest is $1,000 and you can invest as little as $25 in a single loan. I would note this is a new investment platform so please do your research prior to investing in this.


Employee sponsored retirement plan: Most of the time your employer will offer some kind of sponsored retirement plan and you can usually invest as little as 1% of your paycheck. This is a very easy way to get started on saving for retirement.


Personal Roth/Traditional IRA: If you employer does not offer a retirement plan, you can always open a retirement account yourself. This can be opened at any of the online brokerage companies listed above.


Prosper: This is a very similar platform to Lending Club. I would note this is a new investment platform so please do your research prior to investing in this.


Loyal3: Loyal3 is an investment platform for small investors. This platform allows you to invest in stock with as little as $10 and you can purchase fractional shares of stocks. Right now, the platform allows you to invest in 66 companies, including Microsoft, Apple, Walmart, Time Water, etc. This platform doesn't allow you to invest in ETFs or mutual funds, but given the low investment amount, offers a great way to start investing. 
The next time you are thinking about starting to invest, do not find yourself saying you cannot because you do not have enough money to invest. There are just so many ways now to begin investing and you will be so happy you did!
Comments
No comments made yet. Be the first to submit a comment