Finance Globe
U.S. financial and economic topics from several finance writers.
2 minutes reading time
(389 words)
How to Save Money When you Have a Young Child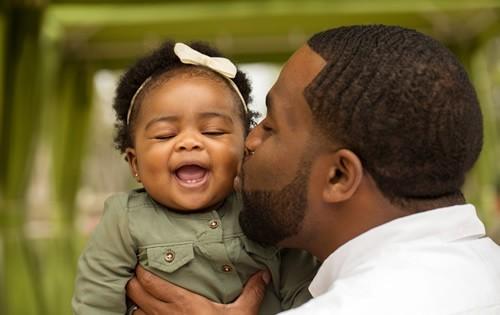 When it comes to planning for your first baby, it's hard to find a balance between being budget conscious and feeling as though you are prepared for anything and everything your new baby may need. Here are three lessons (and huge cost-saving tips) that I have learned along the way.  
 1.     Choose items that will grow along with your child. When it comes to car seats, there are two options: an infant seat, or "bucket" seat, and a convertible seat. While the infant car seat boasts portability, these seats have height and weight limits that most infants outgrow by their first birthday, which means purchasing a new car seat for your baby around the one-year mark. You can choose to skip the infant seat altogether (which can cost upwards of $400) and opt for the convertible car seat from the start, which starts as a rear-facing seat (for infant use) and converts to a front-facing seat (for toddler use and beyond). Lesson learned: Opt for baby gear items have 2-in-1 options that can save you money in the long run.
2.     Consider borrowing items from friends. When we brought home our newborn, we opted to room share with our baby for the first month.* We spent $200 on a bassinet that our baby used for a few weeks, and it is now collecting dust in the attic. Lesson learned: Rather than shelling out money on baby items that you will only use for a short amount of time, borrow from a generous friend (and then pay it forward for another friend). *Note that the American Academy of Pediatrics recommends room sharing for at least the baby's first 6 months, or ideally, 1 year.
3.     Get smart about buying diapers. I have started to look at diapers in terms of the unit price, or the price per diaper. Package sizes are varied, which makes knowing the unit price essential for comparing products and prices. Buying in bulk at places such as Amazon, Walmart, and Costco can be very cost effective – be sure to calculate the unit price to ensure that you're getting a good deal. However, do keep in mind that your baby will be growing, so be careful not to over-buy a particular size when buying in bulk. Lesson learned: Get more diapers and wipes for your dollar. 
Comments
1

Wanderer
on Saturday, 07 March 2020 04:01
Good reference Blog on the "how to" in keeping financially grounded while experiencing a major change to one's life style!
Good reference Blog on the "how to" in keeping financially grounded while experiencing a major change to one's life style!
By accepting you will be accessing a service provided by a third-party external to https://www.financeglobe.com/