Finance Globe
U.S. financial and economic topics from several finance writers.
2 minutes reading time
(447 words)
How to Negotiate a Better Deal on a Used Car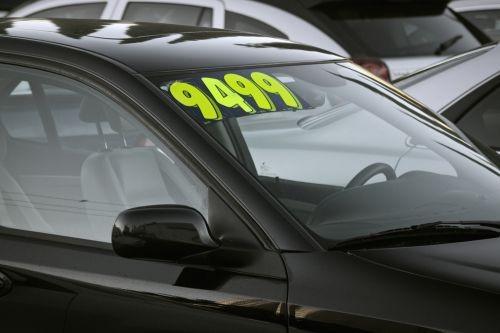 Once you decide to purchase a used car, it is time to turn your attention to the next step in the process: negotiating the best possible deal on the vehicle of your choice.

Most people cringe at the thought of negotiating with a used car salesperson. As frustrating and stressful as this can be, there are things you can do to ease the tension.

Here are three tips for negotiating a better deal on a used car:

1. Know the market value. There is nothing more important than knowing what a vehicle is worth before entering negotiations. This will give you the knowledge necessary to negotiate with confidence. Not to mention the fact that it will show the salesperson that you mean business.

Note: be realistic with your negotiations, as this is the only way to continue working toward a final deal.

2. Point out the bad. Nobody wants to discuss the bad points of a vehicle they are purchasing. When negotiating, however, this is good practice. For example, if there is a large scratch on the door, let it be known. Let the salesperson know that this brings down the value of the vehicle in your mind.

You don't want to go overboard in terms of discussing everything that is wrong with the car. Instead, point out a few things that are easy to see and go from there.

3. Have a backup plan. When you are desperate to purchase a vehicle, you may decide to go against your gut and pay more than you want. Subsequently, this can have a negative impact on your budget.

Don't become so attached to one vehicle that you can't think about anything else. With at least one backup plan in mind, you won't have any issue walking out the door.

Tip: you never want to give the salesperson the impression that you are anxious to buy.

Questions to Answer

The three points above can help you negotiate a better deal on a used car. Before signing on the dotted line, here are some questions to answer:
Can I afford the sales price?
What is the monthly payment?
What are the terms and conditions of the loan?
Am I better off shopping around for my own loan?
What is the warranty?
You can answer some of these questions on your own. Others, such as those regarding the warranty, can be addressed by your salesperson. The point of answering such questions is to ensure that you move forward with a clear mind.

When everything is said and done, you want to drive off the lot knowing you negotiated a killer deal you will be happy with for many years to come.
Comments
No comments made yet. Be the first to submit a comment
By accepting you will be accessing a service provided by a third-party external to https://www.financeglobe.com/