Finance Globe
U.S. financial and economic topics from several finance writers.
2 minutes reading time
(379 words)
How to Get the Best Gas Mileage on Your Road Trip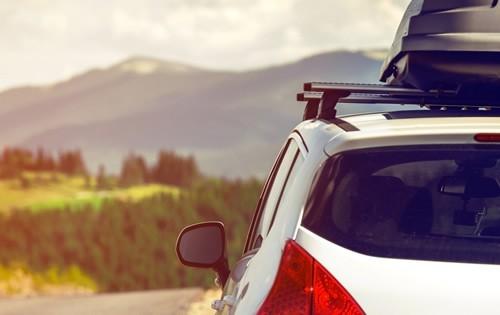 As you plan for your road trip, it goes without saying you'll be searching for ways to save money.
Can you pack food so you don't have to spend excessively at stops along the way? Can you drive straight through to your destination, all so you don't have to spend money at a hotel?
Depending on the length of your trip, there's a good chance you'll spend a lot of money on gas. While there is no way around this (unless you have an electric vehicle), there are tips you can follow to achieve the best possible gas mileage.
Here are some of the many things to keep in mind:
•    Turn off the air conditioner. This isn't always easy to do, especially when it's heating up outside, but it's one of the better ways to improve your gas mileage. It may not be feasible to do this during the day, but if you're driving at night it's an idea to consider.
•    Reduce your carrying weight. You may have to get creative to make this happen, but it's not out of the question as you begin to consider your options. The more stuff you pack in the backseat and trunk the more impact it will have on your gas mileage. If you don't need it for your trip, leave it at home.
•    Visit your mechanic. Before hitting the road, visit your mechanic so he or she can inspect your vehicle for anything that could impact gas mileage. From an oil change to swapping out the fuel filter, your mechanic may have a few ideas for helping you out.
•    Slow down. Simply put, the faster you drive the more fuel you'll consume. While it may help you reach your destination sooner, driving faster will take a toll on your gas mileage.
•    Use cruise control. Many drivers overlook the fact that constant speed changes have a negative impact on gas mileage. Once you get on the interstate, move into the right lane, set your cruise control at a safe speed, and stick with it for as long as possible.
You're going to use gas on your road trip, but there are tips you can follow to save along the way. When your gas mileage increases your budget will thank you.
Comments
1

Frank
on Wednesday, 29 August 2018 17:18
I would also map out your direction and focus on the most efficient way to travel.
By accepting you will be accessing a service provided by a third-party external to https://www.financeglobe.com/