Finance Globe
U.S. financial and economic topics from several finance writers.
3 minutes reading time
(507 words)
Tips for Opening a Savings Account With a Small Amount of Money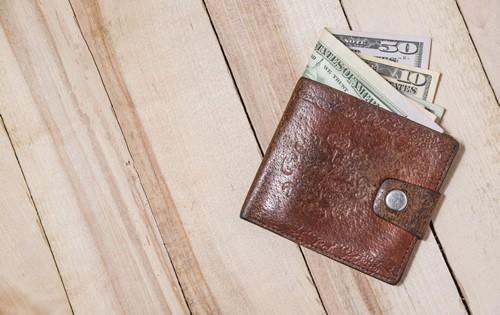 Building a savings habit is one of the best things you can do for your financial health. Don't put off saving money because you think you don't have enough. The key is to look for a savings account with no minimum balance requirement. This way you can open your savings account, even if you're not ready to put anything in it yet, and deposit money as you can afford to.
Look for an Online Bank
Online banks offer some of the best deals for any one who wants to open a savings account with a small balance. You'll be able to open your account in just a few minutes from your smartphone or computer by simply completing a form on the bank's website. And if you choose a no minimum balance account, you can open your account with $100 or $10 or even $0.
Online banks aren't lacking in features simply because they don't have physical bank branches. You'll be able to make deposits to your account by transferring from an existing account or by having a portion of your paycheck deposited directly into your savings account. You'll be able to manage your account online by logging into your bank account or by using a smartphone app.
Start With What You Can Afford
When you choose an account with no minimum balance requirement, you can build your account with whatever you can afford to save and you don't have to worry about your balance decreasing because of fees. For example, that means you can contribute $5 per week, until you can afford to save more.
You may be able to set up automatic recurring transfers into your savings account. This relieves you from accidentally spending the money before you get a chance to put it in savings. You can make extra deposits on top of your automatic transfers.
Security is a Must
Make sure you choose a bank that's FDIC insured. Even if you have a small balance, you want to have your funds protected in the event of a bank failure. Plus, you have to plan for the future. You may be starting small, but your balance will grow over time and you contribute more money.
Interest Rate Perks
Look for a savings account with a higher APY (annual percentage yield). Another benefit of online banks is that they're able to pay more in interest since they don't to bear the cost of running bank branches. Keep in mind that savings account interest is paid as a percentage of your outstanding balance. If you make a low deposit, you'll only earn a small amount of interest on your balance. Still, it's more than you'd earn at most brick-and-mortar banks. As you build your savings, your interest earnings will grow as well.
Make Smart Deposits and Withdrawals
Keep in mind you may be limited to only a few free withdrawals each month before you're charged a penalty fee. Be disciplined to save only what you can afford so you can avoid getting hit with any unnecesary fees.
Comments
1

Frank
on Wednesday, 29 August 2018 17:19
Most online banks have a very minimal or no minimum. So you have no excuse!!
By accepting you will be accessing a service provided by a third-party external to https://www.financeglobe.com/