Finance Globe
U.S. financial and economic topics from several finance writers.
By accepting you will be accessing a service provided by a third-party external to https://www.financeglobe.com/
7 minutes reading time
(1375 words)
Getting the Most From Your Rewards Card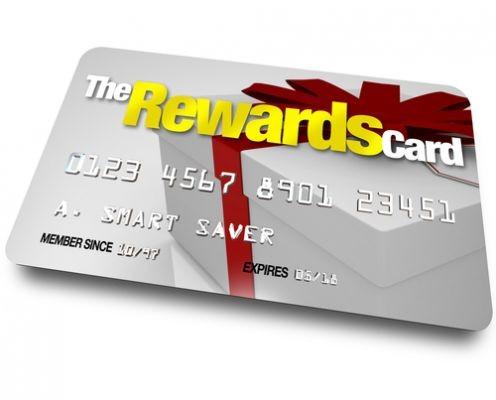 Using a rewards card can be a smart way to cover your normal expenses. And if you're going to spend the money anyway, you might as well get something back from it. Depending on the card issuer's rewards program, rewards may be used for anything from cash-back, gift cards, merchandise, travel, or donations to your favorite charity.

Rewards cards typically give you one point for every dollar spent, and some cards give you bonus points if you shop at particular merchants, or for certain types of purchases like gas and groceries.

Read and understand the details of your card's rewards program to ensure you actually benefit from it. Also, pay attention to special promotions that may help you accelerate your points earnings; my rewards card occasionally gives me 5x the points when I use my card for bills within a specific time-frame.

Consider the cost of your rewards
If you have excellent credit, you're likely to qualify for a generous rewards card with no annual fee. If you have average to good credit, you may have to pay an annual fee to get the rewards card you want. It may be still be worth paying a fee to earn rewards that you can use if you use your card often enough to benefit. Do some calculations and figure out if your annual credit card spending justifies paying a reasonable annual fee.

Keep in mind that a rewards card is probably not the best choice if you normally carry a balance. The APR on rewards cards tend to be significantly higher than a similar card with no rewards; the higher interest charges could easily cancel out any benefit you'd get through the rewards program, and can even cost you more than they're worth. Pay your full balance every month by the end of the grace period to avoid finance charges and to ensure you really get the most from your rewards card.

And a rewards card is often not a good choice for "emergency only" usage. Definitely not worth it if there's an annual fee, since you wouldn't use the card often enough to build enough points in a year's time to redeem for much of anything. Even if there's no annual fee, it could possibly takes years to earn a blender or toaster or $25 gift card, and you're paying for it with a higher APR than a non-rewards card.

Racking up rewards points is good, as long as you would have spent the money even without the rewards. But don't spend any more than you would if you had to pay cash. This advice really applies to any credit card, but some consumers find it even easier to justify over-spending when they've got their eye on a gas grill or a luxury weekend vacation on the card issuers' reward-redemption shopping site.

And what are your rewards really worth?
Let's put the value of rewards into perspective. You get one point for one dollar spent. And, generally, a point is supposed to be worth about a penny's worth of reward, meaning you get back one cent for every dollar you spend, one dollar for every hundred, and ten dollars for every thousand. That doesn't sound like much, and it really isn't - especially when you consider that many card issuer's don't even give you the full value of the rule-of-thumb penny for a dollar. Point values can vary by the card issuer, so check your card's rewards program guidelines for the full details.

Cash-back rewards often require you to reach a certain spending point before you can redeem your points for cash. Or, you may not get back a full percent for each dollar you spend until you reach a certain level. Even if they don't give you a penny for a point, at least you'll always know the full value of what you're receiving. It really isn't a lot of money for the amount of spending required to "earn" it, but it's cash. And you were going to spend the money anyway, even without the rewards. So it really is free money.

Gift card rewards can be the best deal if you get a gift card for a merchant that you normally shop with. Save up your points for gift cards of larger denominations; low-value cards typically cost more on a per-point basis. For example, a $10 gift card may cost 1500 points, but a $100 gift card may be 10,000 points. Compare the different denominations with your card issuer, and delay redeeming your points until you've reached the level where you won't be losing by redeeming too few points at a time.

Travel rewards may offer a good value on a per-point or per-mile basis, but they can also be difficult to use. Before redeeming your points on travel discounts, check on blackout dates, fees to book your travel, and other restrictions that may complicate your travel plans.

Charity donations don't give much bang for your points. You won't be able to deduct the amount of the donation on your taxes because the donation will be made by your card issuer, and not in your name. If you itemize your deductions, you would be better off if you used a cash-back rewards card, donate the cash reward, and take your charitable contribution deduction.



Merchandise rewards are fun, you can occasionally pamper yourself with some of the luxuries you may not have bought outright. But before redeeming your rewards points for merchandise, check around to see what the items are really worth. You'll often pay a premium for the merchandise; I checked directly with the merchants online for some of the items that my card's rewards program offered. Some examples:
ADIDAS Tour 360 II Golf Shoes cost 23,000 points but retails for $180, and many dealers currently have them on sale for $120
Razor RipStik costs 15,500 points but sells for about $75 at most retailers
Beer of the Month 3-month subscription looks like a $125 value at 12,500 points, but actually sells for $99 at the company's website
The Fossil Classic Sport Watch, retailing at about $115 was actually a good deal at 7750 points, equivalent to $77.50 in rewards points.
One or Many Rewards Cards?Look into rewards cards that offers bonus points; some cards give you 2-5 points on purchases that qualify for bonus points, and then one point for everything else. You can really rack up points by using a couple of different rewards cards based on the types of purchases you make most, and then use the card that gives you the biggest benefit for any given purchase.
A cardholder with a large family and a spouse that often travels for business can accelerate their point accumulation with two rewards cards, one that gives bonus points on gas and groceries and another that gives bonus points for hotel stays and travel costs.

Or, consider using only one rewards card regularly, rather than several. Using one all-purpose rewards card can make it easier to keep track of your balances and due dates, as well as earn the bigger-ticket rewards faster, since all your points or miles will be concentrated on the one card. Too many rewards cards, and you may dilute your efforts in point-building. One card may suit you if it offers bonus points on the types of purchases you spend the most money on.



Maximizing your rewards
Be aware of any restrictions on redeeming your rewards, including expiration dates, maximum point limits, blackout dates on travel.
You can use your rewards card for many types of expenses: gas, groceries, shopping, entertainment, travel, utility and medical bills.
Paying other debts and some utilities with a credit card may be possible, but there may be fees associated with making a credit card payment. Paying a "credit card processing fee" could easily cost more than the value of your rewards.
Only use your rewards card for purchases you were going to make anyway.
Pay your balance each month to eliminate interest charges and to ensure you are actually being rewarded by your normal spending.
Rewards points are not usually earned on cash transactions, including cash advances at an ATM or at check-out, convenience checks, or balance transfers.
Sources:
capitalone.com
consumerreports.org
money.aol
moneycentral.msn
Comments
No comments made yet. Be the first to submit a comment