Finance Globe
U.S. financial and economic topics from several finance writers.
3 minutes reading time
(605 words)
Financial Tips for Newlyweds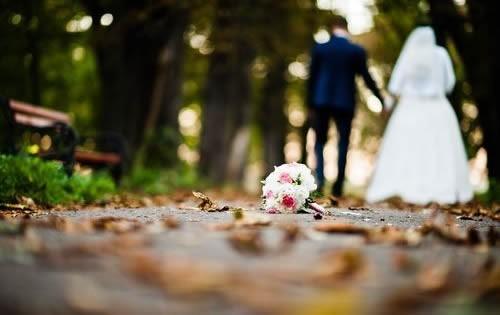 It is a great feeling to get married! When you say I do, you are very much in love, and aren't necessarily thinking about money or finances. But when you get married, you aren't just tying the emotional knot, but a financial knot as well. That financial knot will have to keep you strong throughout your lives so you can have prosperous lives. It is important to set money expectations from the start and to always have an open dialogue. You should work toward making careful financial plans together, and check in with each other to make sure you keep your finances are on track as your lives progress. Below are several tips for newlyweds to help you successfully unite your financial lives.
Get organized and talk about your financial goals, memories and habits - Rule #1 is to get organized and talk to your significant other about your financial situation. You need to discuss what you have, what you owe, what you spend, and how you feel about your financial situation. Avoid financial secrets at all costs! You should work together on making a list of all income, assets, and debts, and plan on how you all will spend and save together. There are going to be differences between each other, but that is completely normal. If you work together you can plan a successful financial plan for each other.
Review your numbers in detail - With your financial documents, tally up all your assets — savings, checking, retirement accounts, real estate, collectibles etc., and your debts — school loans, credit card debt, mortgages, etc. Then determine your net worth by subtracting your debts from your assets. Also, you should go over your credit reports to really understand each other's financial situation.
Set financial goals together – Set common financial goals such as buying a home, taking vacations, or planning for retirement. It is always important to set financial goals together so everyone is on the same page. Work together to set goals that are achievable, and to figure out what you can afford. Next, make disciplined saving a habit. Setting up automatic investments makes it easier to save and helps keep you on track.Finally, match your investments to your goals. This will help you with investing throughout your whole life. You will invest differently if it's a short-term goal, medium-term, or long-term goal.
Create a budget together– A budget will focus on discretionary spending such as gym, shopping, entertainment, etc. If you aren't sure how much you spend on various categories, track your spending for at least a month, or use a service like Mint. It is also recommended to save for emergencies and create an emergency fund. I would recommend to save at least 10% of your paycheck toward your emergency fund. Also a budget can help you save to help you pay down debt.
Set a minimum threshold cost for discussing big expenses - An easy way to stop arguments before they occur is to discuss any purchases above a set amount. There is no correct amount and each family is different. The important thing is to discuss that amount before and set an agreeable amount.
Protect what matters most and create a will - When you get married, you need to review, update, and in some cases purchase different types of insurance, including life insurance, health insurance, and disability insurance. You also will need to create or update your will. Your will is the most important legal document in your estate. You will want to make sure your assets go to the right place in case you both pass away.
Comments
No comments made yet. Be the first to submit a comment
By accepting you will be accessing a service provided by a third-party external to https://www.financeglobe.com/