Finance Globe
U.S. financial and economic topics from several finance writers.
4 minutes reading time
(705 words)
Labor Day Fun on the Cheap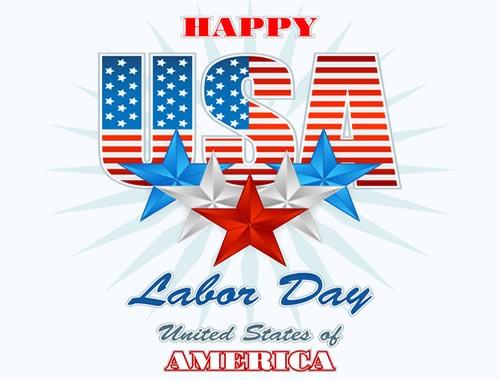 As the holiday approaches, you may be thinking of how to spend your Labor Day weekend. Here are a few ideas on getting out on Labor Day without spending too much of the cash you've been laboring for.
Have a potluck get-together. Good food and good people are a normal part of any holiday, but you can spread the cost by having friends or family bring their favorite dish and drinks or something to throw on the grill. It's a win for everybody - saving you effort, time, and cash while allowing your guests to contribute to the festivities. Set up a volleyball net, bean bag toss, or other lawn games and have plenty of shady seats with some good background music and let the fun and food begin.
Go camping. It's relatively cheap to go camping when compared to the cost of travel lodging. And the great thing about camping is you can get away without spending much more for entertainment and activities. Think about it - you'd never go on vacation just to hang around in a hotel room. But the routine of setting up camp, gathering firewood, hiking around to look for good fishing spots, and cooking over a fire are just about enough to keep you busy without really having to leave the area very much. It's usually difficult to get a last-minute reservation this close to a holiday - but you might just get lucky this time since Labor Day is later this year, and fewer families will be travelling because many kids are already back in school.
Get outdoors. Even if you don't camp for the weekend, you can take a day trip and enjoy the late summer weather. State and national parks tend to have a very reasonable admission fee, great picnic areas, and well-maintained trails. Pack a lunch, plenty of water, and sunscreen and head to the forest, the mountains, or the beach. To avoid the worst of the traffic, avoid going on Friday or Monday - the days when every other vacationer is travelling to their destination - and leave early in the morning.
Go shopping. If you've considered purchasing something in particular but you've held off because of the price, this is a great time to check out Labor Day sales since many retailers will be open on the holiday. This is also the time of year that stores put clearance prices on camping and hiking equipment, outdoor games, picnic and beach gear, and other sporting goods. Just be sure to go out with a plan of what you want to buy, or set a strict budget for the not-so-essential purchases so that impulsive shopping doesn't get the best of you.
Hit the town. Check out your city and neighboring areas for activities that won't break your budget. Food and drinks festivals are a fun place to go and are usually free or have a small admission fee, but you'll pay for food or beverages from the vendors. Check online and read reviews so you know what to expect before you come - some have kids' play areas, some are dog-friendly, and they may have special exhibitions or activities at certain times. Music concerts in the town park are usually free and you can probably bring your cooler and a picnic blanket or folding chairs. Arts and craft fairs, farmer's markets, and flea markets typically don't charge admission, but the cost will depend on the goodies you plan to bring home.
Stay home. It can be just as rewarding and much less hectic to stay home and avoid traffic and crowds on the holiday and you may realize there's no better place to be. Finish a project that you haven't had time for. Read that book on the shelf. Get back into your neglected hobby. Play with the kids or the dog. Cook a great meal with your significant other. Watch a movie or play your favorite video game. Pitch a tent in the backyard and pretend you got away for the weekend. Home may be the most relaxing place and probably the cheapest place to spend your Labor Day.
It can be easy to spend more than you wanted to whenever a holiday rolls around, but with good planning and wise spending you can enjoy your break from work without breaking your budget. Enjoy your Labor Day weekend!
Comments
1

Frank
on Wednesday, 02 September 2015 15:08
Great stuff and information! You can always find fun stuff to do on the cheap, you just have to do a little more front end work on finding something you want to do.
Great stuff and information! You can always find fun stuff to do on the cheap, you just have to do a little more front end work on finding something you want to do.
By accepting you will be accessing a service provided by a third-party external to https://www.financeglobe.com/