Finance Globe
U.S. financial and economic topics from several finance writers.
2 minutes reading time
(309 words)
Did You Blow Your Holiday Budget?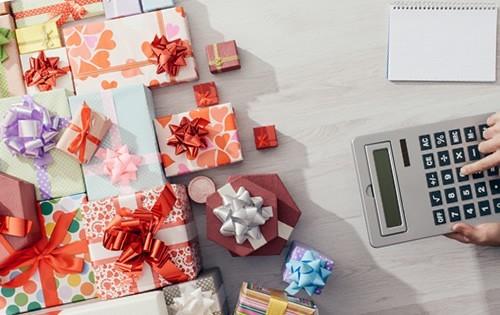 With the holiday season slowing moving into the past, it won't be long before you're reviewing your budget to see where things stand (if you haven't done so already).
Like many, you may find  that you overspent during the holidays. From gifts to food, from travel to entertainment, you didn't make the best decisions over the past month or so.
Here are three important steps to take if you find yourself in this position:
•    Assess the damage. Above all else, you need to assess what went wrong as to understand what you're up against. Did you over spend by a few hundred dollars? A few thousand? Are you now buried in credit card debt? Is all your cash gone?
•    Create a plan. Once you assess the damage, you need to create a plan for digging your way out of trouble. The approach you take depends on many factors, including the amount and type of debt.
•    Move as quickly as possible. You don't want to let holiday debt linger for too long. You may not be able to pay it off by the end of January, but you should set the goal of moving as quickly as you can.
These three steps are no guarantee you will be able to eliminate your debt in short order, but they'll definitely put you on the right track to doing so.
The most important thing you can do is understand what went wrong, own up to it, and then take action. And remember this: the next holiday season is right around the corner. So, remember this feeling in the future. You don't want to go down this path again next year.
What do you see when you look at your holiday budget? Did you overspend, or did you stay within your means? Share your thoughts and plans in the comment section below.
Comments
No comments made yet. Be the first to submit a comment
By accepting you will be accessing a service provided by a third-party external to https://www.financeglobe.com/