Finance Globe
U.S. financial and economic topics from several finance writers.
3 minutes reading time
(632 words)
Habits to Help You Pay off Debt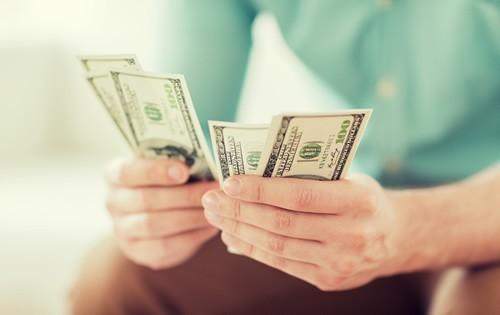 Everyone usually knows they need to pay off their debt. However, it is much easier said than done. If you really want to get out of debt and stay out, there are a few habits that can help. Below are a few habits that can help you lower your expenses and pay off your outstanding debt faster. 
Track, record, and monitor all expenses: The first thing to do is to track, record, and monitor your daily expenses. This means writing down and documenting every expense, no matter how small. This will help you in 2 ways; help you get financially organized and help you identify all the small purchases that add up over time. You should be able to identify some immediate savings and help you consciously think more about your spending. What we tend to do is hide from our debt and expenses rather than bring them to light. But starting this habit will eliminate that and start you to a debt free life. 
Pay all bills on time: Certain situations come up, but I advise everyone to always pay your bills on time. Getting into debt is so easy when you do not take care of your obligations, and it is why many have unknowingly gotten themselves into debt. However if you pay all your bills on time, this helps you focus and prioritize your expenses and outstanding debt. It also helps you avoid late fees, bank charges, and other unnecessary fees. As long as you get in the habit of paying bills on time, being debt free moves from impossible to a realistic plan. 
Downsize your life to a comfortable level: Downsizing and eliminating expenses may seem impossible, but this habit can drastically speed up your freedom from debt if you take it seriously. Consider and document everything in your life and see what you can take out. Downsizing your life to a comfortable level may seem tough at first, but many people get comfortable with it. If you are truly committed to paying off debt quickly, you can use that cash specifically for debt payments and then upgrade your life when you are finally debt-free. 
Consult with a financial expert: Mentors are very important in life and can help to point us in the right direction. Financial mentors are very important, especially if you are in financial trouble. They have the experience and background you need to get you out of debt and to improve your financial situation. This person will usually get your personal information so you must make sure you trust this person and they have the experience needed. Once you find a great financial mentor, this person will be with you through your journey and can help you on a daily basis. 
Separate wants vs. needs: This can be a very difficult exercise. It is very easy to convince many things in your life are needs instead of wants. The truth is, for most people, that many "needs" are actually "wants". You typically need food, shelter, clothing, and transportation. You typically do not need luxury items, fancy food, or new electronics. Part of getting yourself out of debt is having to say no to many things. You have to become disciplined in identifying the "wants" vs. "needs" in your life. If you can do that, you will be one step closer to becoming debt free. 
Reward yourself. When you are paying down debt and hit certain targets or goals, you should put in rewards throughout your plan to help you keep going. Giving yourself positive reinforcement is important because you want and need to stay motivated to be able to finish your complete goal, which is being debt free. Just make sure the cost of the reward fits within your budget so you aren't overextending yourself financially.
Comments
No comments made yet. Be the first to submit a comment
By accepting you will be accessing a service provided by a third-party external to https://www.financeglobe.com/