Finance Globe
U.S. financial and economic topics from several finance writers.
2 minutes reading time
(317 words)
Can You Really Afford That New Car?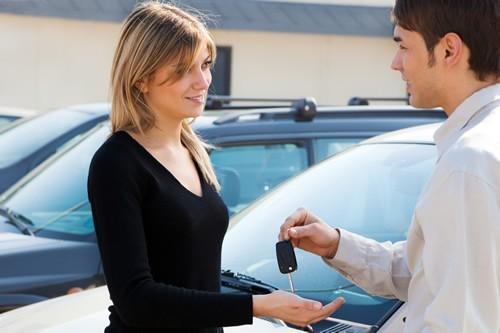 It's new, it's shiny, and it has that new car smell. What more could you want? As tempting as it may be to purchase a new car, don't go down this path until you're 100 percent sure that it's the right financial move.
When shopping for a new car, it's easy to pay attention to nothing more than the sticker price and the deal you negotiate. However, there are many other costs associated with this purchase, including the following:
Interest: Unless you're paying with cash – which most people don't do – you'll use a loan to purchase the vehicle. There's nothing wrong with this, but you must consider how much you'll pay in interest every month and over the life of the loan.
Gas: The cost of fuel can quickly add up, especially if you're using the car to commute. If this is a concern, focus on vehicles that are fuel-efficient. Taking this one step further, a hybrid or all-electric vehicle could be a good choice.
Maintenance: Even with a warranty for the first 3+ years of ownership, there are regular maintenance requirements that cost money. This includes things such as oil changes and tire rotations.
Insurance: The cost of insurance on a brand new car is almost always more than an older model vehicle. Request a quote from your insurance company before buying, as this will give you a clear idea of what will happen to your premium should you proceed with your purchase.
These are the types of details to focus on as you try to decide if you can afford a new car. Once you have a clear picture of your situation, you can then decide if it's the right time to make the purchase you've been dreaming of.
When was the last time you purchased a new vehicle? Were you happy with the decision, or do you regret it to this day?
Comments
No comments made yet. Be the first to submit a comment
By accepting you will be accessing a service provided by a third-party external to https://www.financeglobe.com/