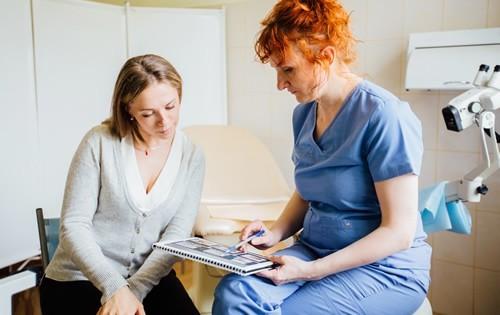 Medical bills have the potential to hurt your credit just like most other types of bills. Medical bills can wind up on your credit report even if you have health insurance, since insurance companies don't always cover 100% of medical services.
Medical service providers don't drop a medical bill on your credit report right away. They typically give you a give you time to pay the bill in full or make a payment arrangement first. In fact, a medical bill can't be added to your credit report until more than 180 days have passed. If you haven't attempted to pay the bill after six months, the service provider will hand the debt off to a collection agency to try to get you to pay.
Medical Bills and Your Credit Score
As part of their collection practices, debt collectors add accounts to your credit report. Having a collection placed on your credit report instantly hurts your credit score since it shows that you have a seriously delinquent payment. Once a medical bill lands on your credit report, it will stay for seven years. That's the legal credit reporting time limit for most negative credit report items.
Collections, including medical collections, hurt your credit score less over time and as you add positive information to your credit report. Newer versions of the credit scoring calculations give less weight to medical bills - both unpaid and paid. The FICO 8 credit score ignores collections less than $100 and FICO 9 completely ignores collection accounts that have been paid.
Removing Medical Collections From Your Credit Report
There's more good news. Once a medical collection is paid, whether by you or your insurance company. it will be removed from your credit report.
If a collection has been added to your credit report in error, you can have it removed from your credit report by filing a dispute with the credit bureaus. You can write a letter to each of the bureaus who have the medical bill on file letting them know the collection is inaccurate and the reason it shouldn't be on your credit report. If you have proof of your dispute, send a copy along with your dispute letter.
You can use the dispute process to remove paid medical collections as well. Send proof of your payment, a cancelled check or letter from your doctor's office, with your dispute letter.
Unpaid medical collections can only remain in your credit report for seven years. You can dispute a medical collection that remains on your credit report after the seven year mark.
Payment Options & Preventing Negative Credit Reporting
You have time to negotiate with your doctor or hospital to keep a medical collection from being placed on your credit report. You can ask for a reduction in the balance or request a payment plan to pay the balance in installments. If you can't work with the medical office, another option is to pay off the medical bill with a zero percent interest credit card. This way you can avoid having the bill sent to collections and placed on your credit report and you have time to pay off your balance with manageable monthly payments.