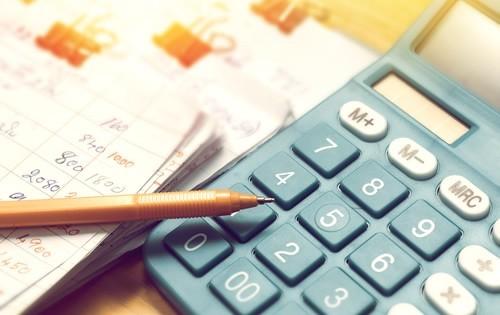 You're almost positive that a personal loan is exactly what you've been looking for. As excited as you may be, don't jump into this just yet. Instead, take the time to answer a few key questions:
1. How will you use the loan?
There's no good reason to take out a personal loan unless you have a clear idea of how you'll use the funds.
Are you consolidating debt? Taking care of a medical emergency? Tackling a home renovation project?
There are many ways to use a personal loan, so make sure you have a plan in place before signing on the dotted line.
2. How much should you borrow?
It's one thing to apply for a personal loan, but another thing entirely to know how much money you need.
Many people subscribe to the line of thinking that more is better. The problem with this is that the more you borrow the more you need to repay, with interest.
Know how much money you need and then stick to this dollar amount.
3. What can you afford?
Don't let the idea of securing a large sum of money cloud your judgment. You know how much of a payment you can afford each month, so stick with this number.
Biting off more than you can chew will likely come back to haunt you in the future.
4. What term is best for you?
Most personal loans range in term from 1 to 10 years. Although a shorter term means a higher monthly payment, it also results in getting rid of the debt in a more timely manner.
If you want to keep your payment as low as possible, opt for a longer term. If you want to borrow the money and pay it back as soon as possible, a shorter term probably makes more sense.
Tip: ask your lender if you have the option to pay extra on your loan without penalty.
5. Do you qualify for a personal loan?
You may assume you'll qualify for a personal loan, but you won't know for sure until you speak with a few lenders and complete an application.
Since a personal loan is unsecured, meaning there is no collateral, lenders make their final decision based largely on your credit history and credit score.
The higher your credit score the greater chance there is of an approval.
6. What's the interest rate on a personal loan?
This depends on many factors, including but not limited to:
•    The lender you choose
•    Credit score
•    Term
Note: since a personal loan is unsecured, the lender is taking on all the risk. For this reason, personal loans often have a higher interest rate than secured loans, such as a home equity loan.
7. Which lender is best for you?
There is no right or wrong answer to this question, as you need to make your decision based on your personal wants and needs.
Some consumers opt to obtain a personal loan from their local bank, as they're familiar with everything they have to offer.
Other consumers don't care about the relationship, but instead shop around based on interest rate and other terms and conditions.
Tip: compare three to five lenders to ensure yourself of finding the right one.